There's always something fun going on at Wing Ortho!
Games, contests, prizes, and opportunities to show off your talents! Whether it's a patient appreciation movie event at Fat Cats or a drawing for one of the coveted Wing Team's Favorite Things, stay up to date by following us on Instagram, Facebook, and YouTube.
GINGERBREAD HOUSES 2020!
Every year Dr. Wing and the Wing Team decorate gingerbread houses and have our patients vote on their favorite one, and this year we pulled out all the stops!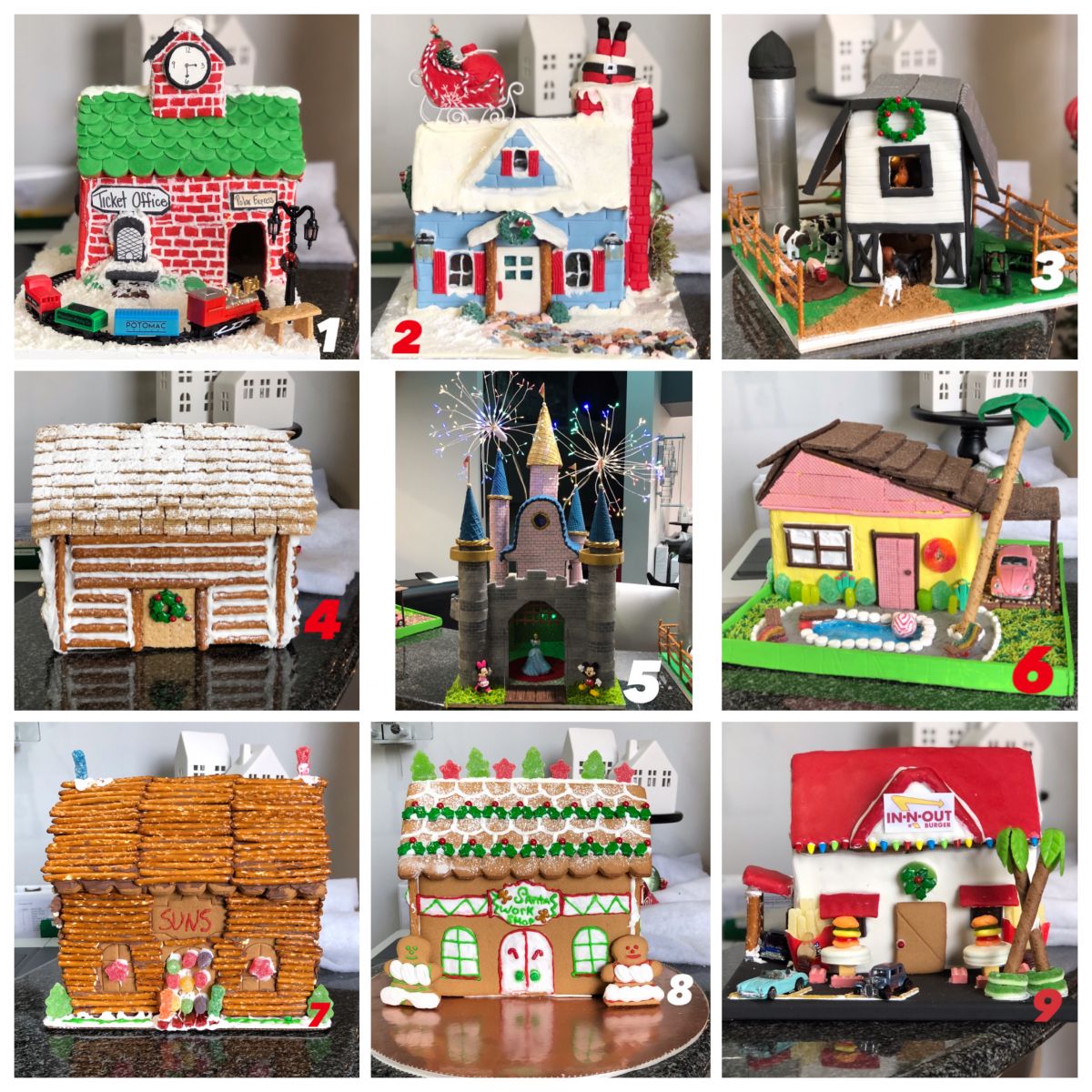 ---
2020 PUMPKIN CONTEST!!!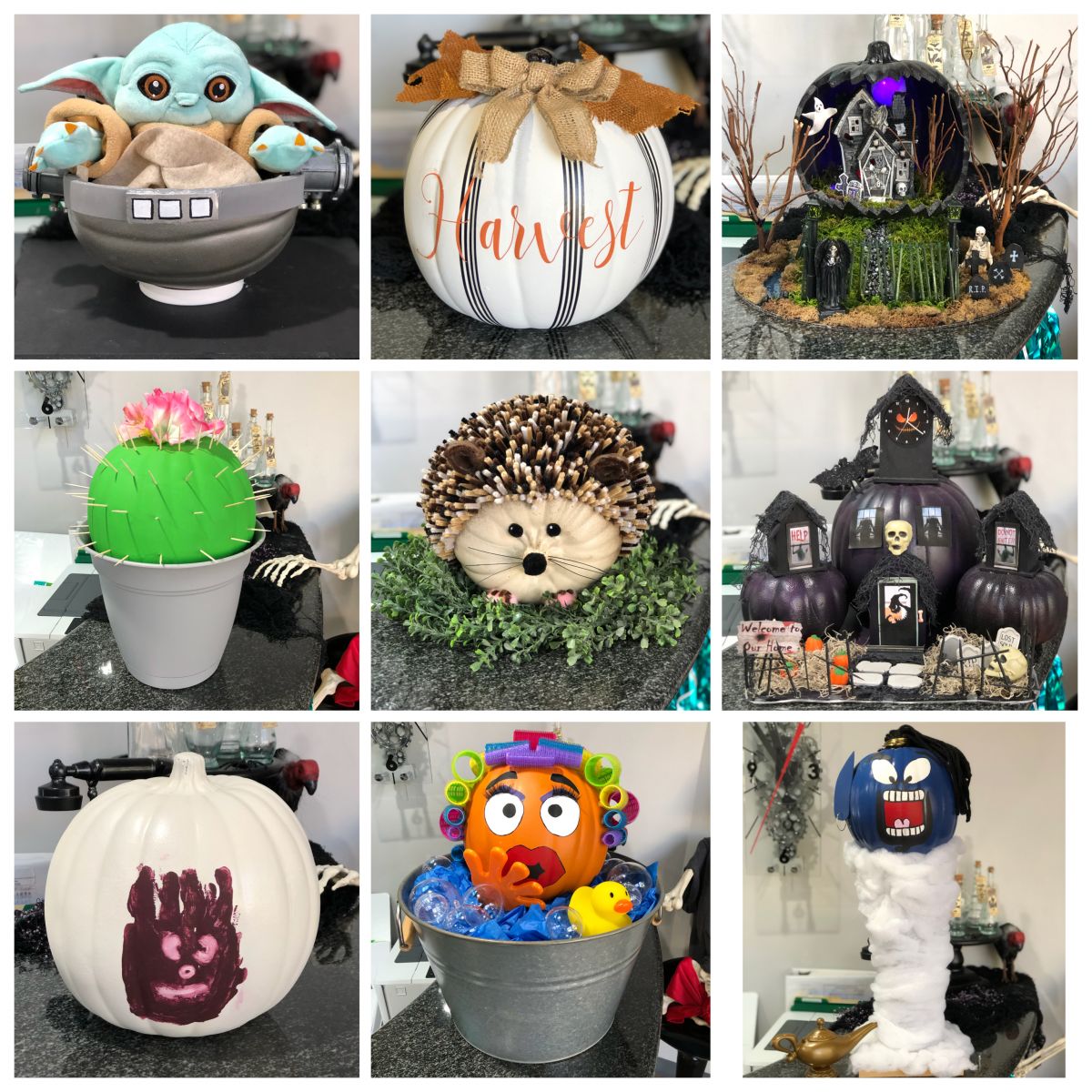 ---
SUMMER 2020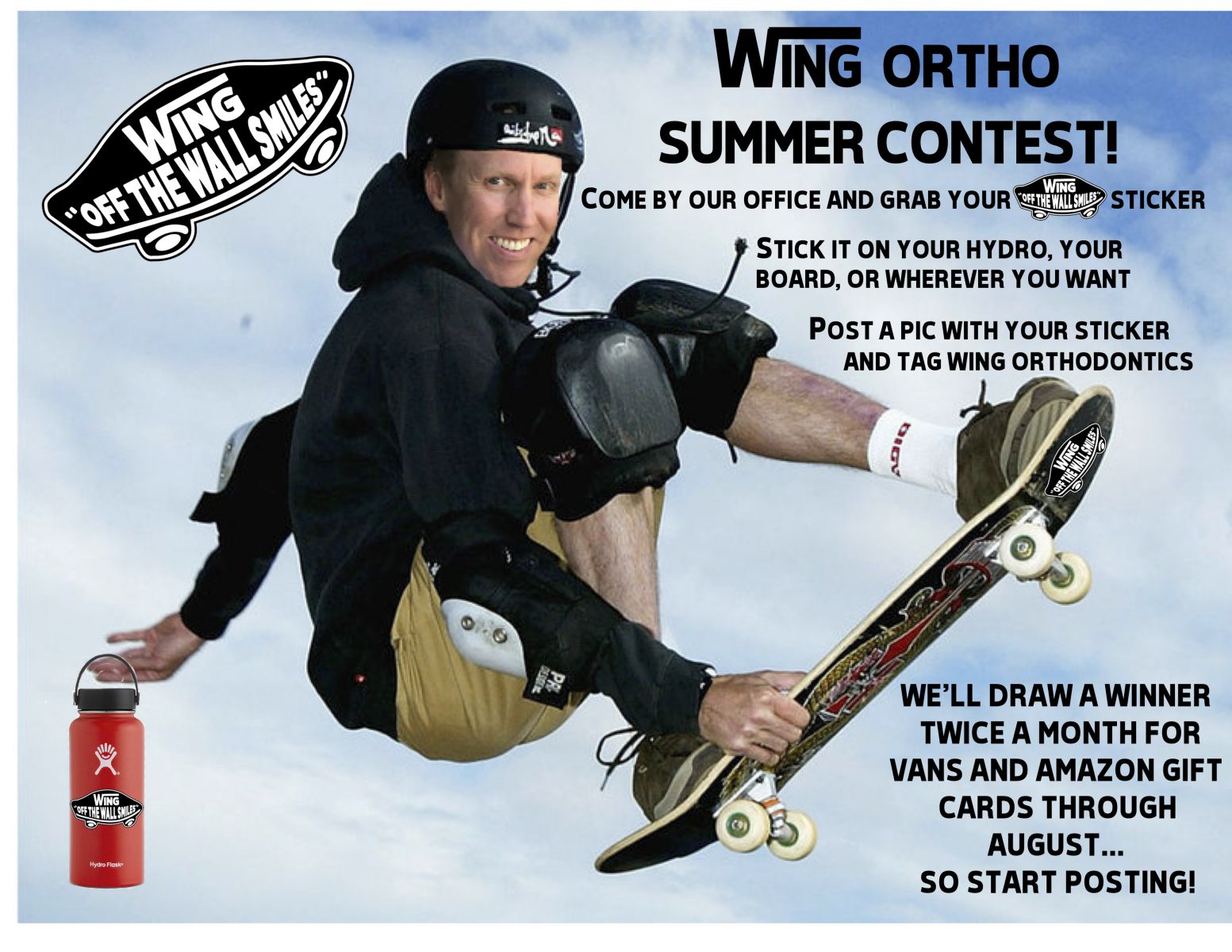 ---
CHRISTMAS 2019
Go to our Instagram or Facebook and vote for your favorite Wing Ortho gingerbread house! Each Wing Team member decorated a gingerbread house and there were some pretty amazing ones this year!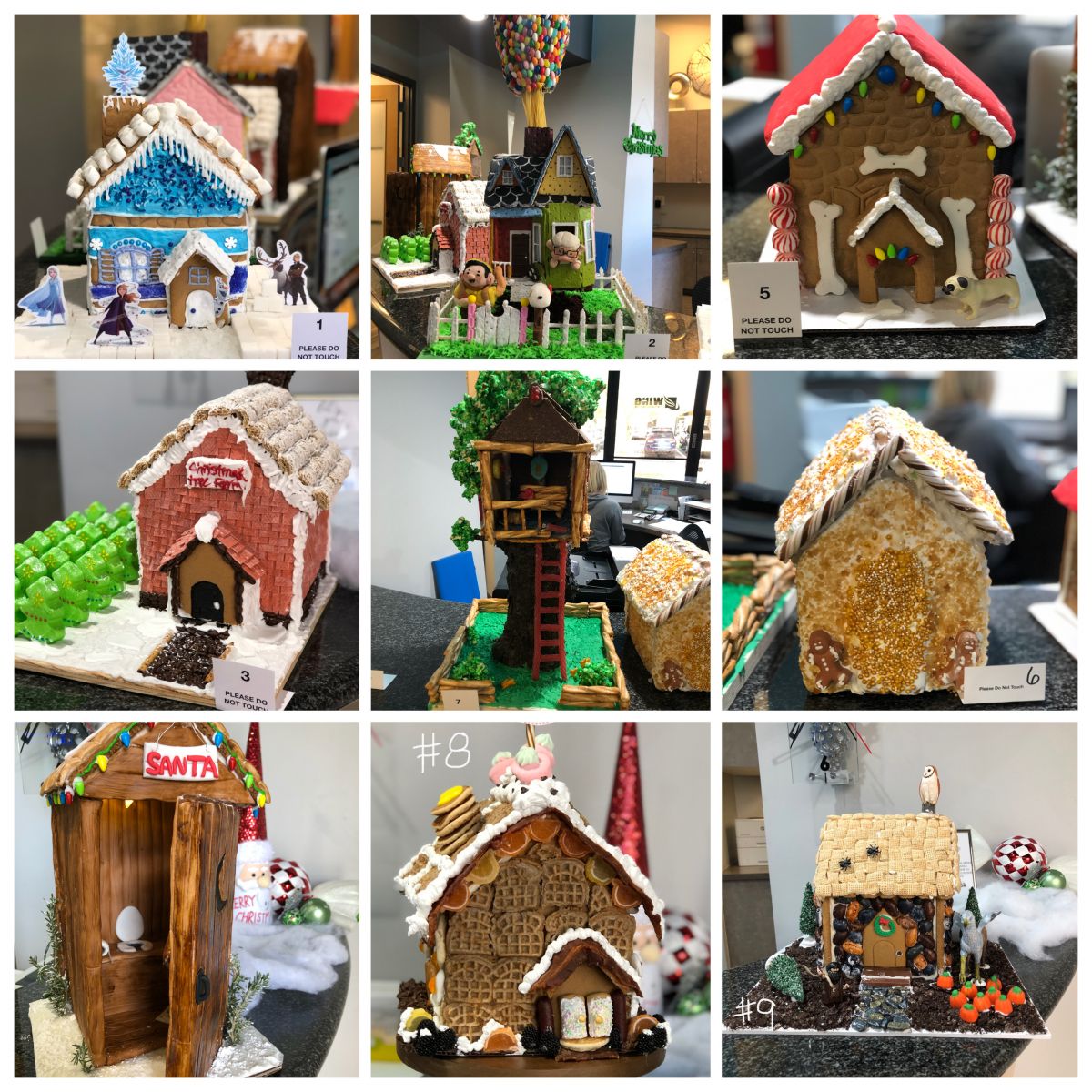 ---
HALLOWEEN 2019
PUMPKIN CONTEST WINNERS!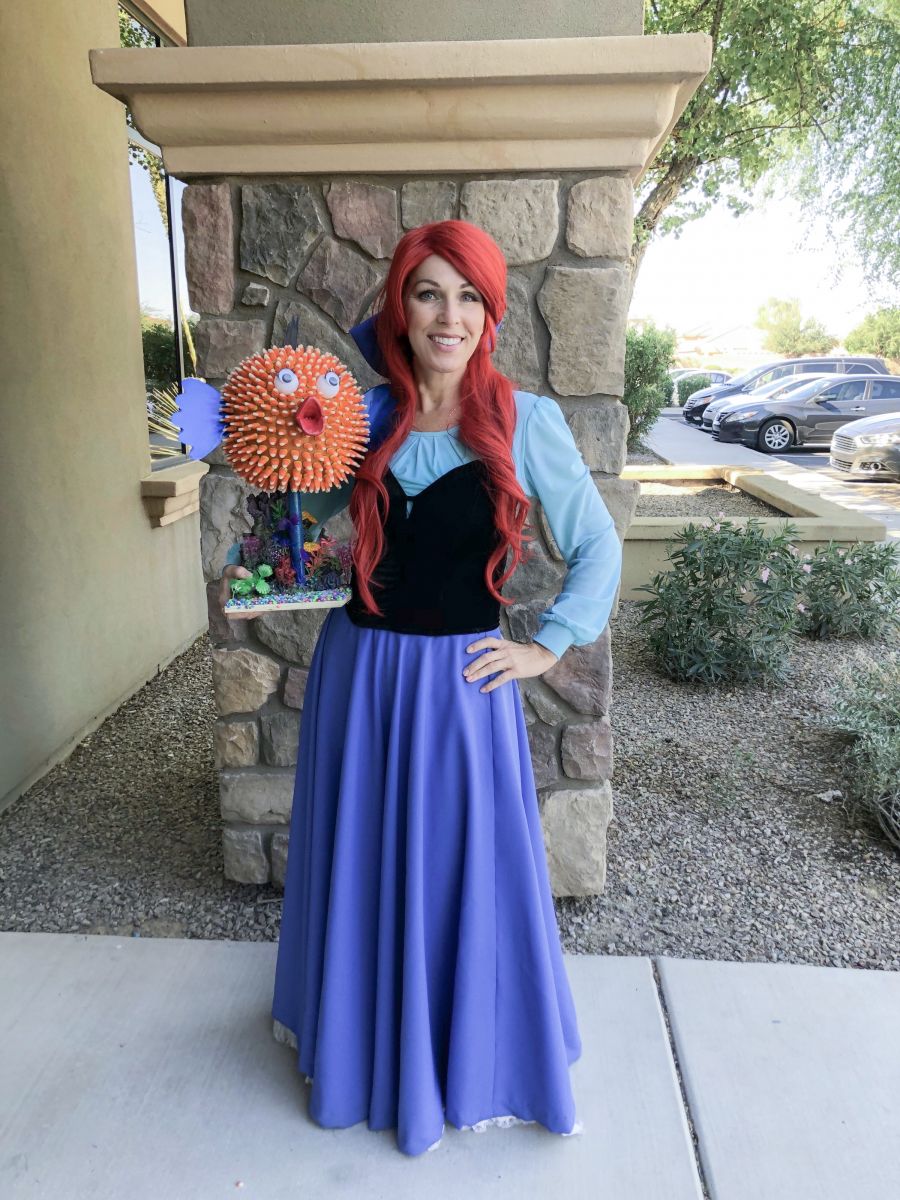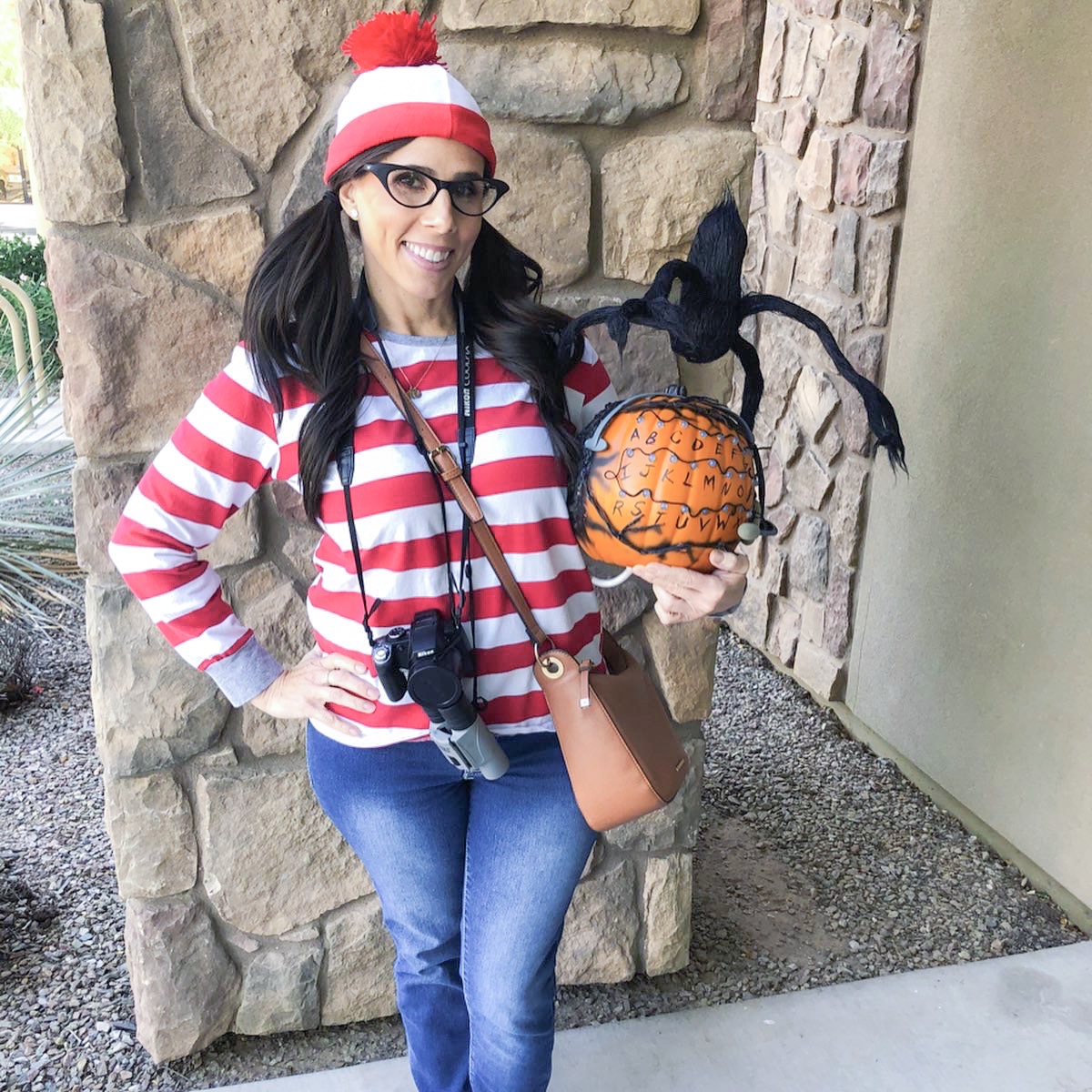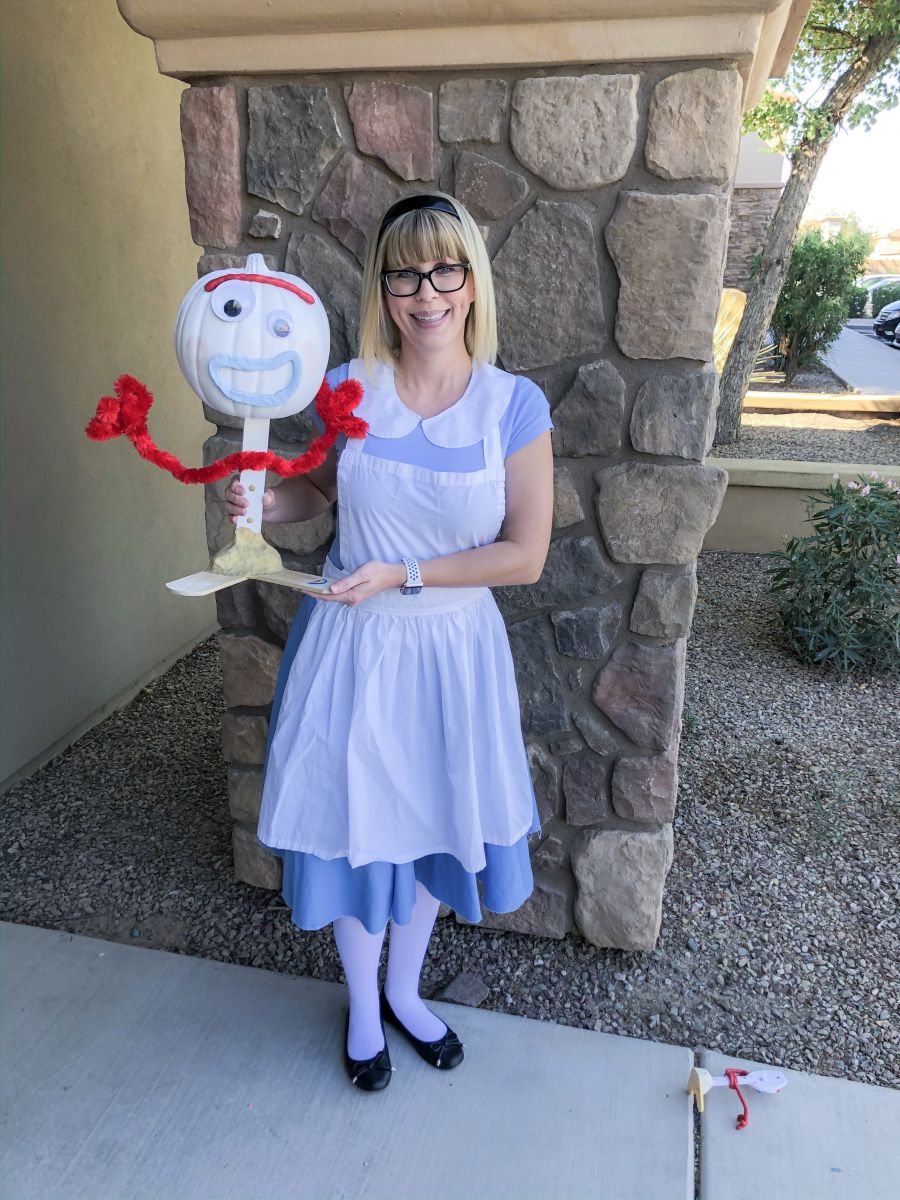 It's time to vote for your favorite pumpkins! The competition was fierce this year! Go to our Instagram or Facebook to cast your vote.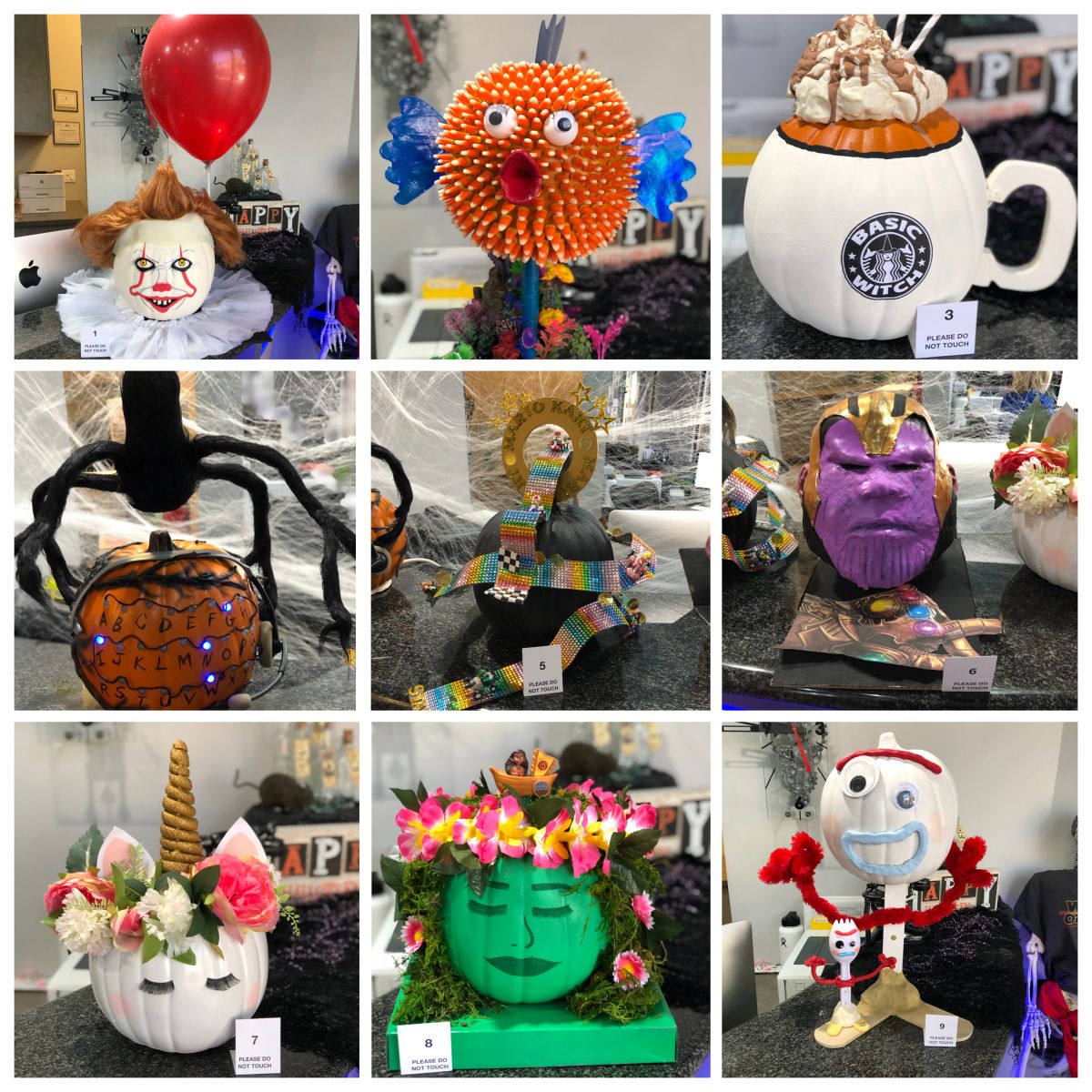 ---
2019 SUMMER CONTEST!!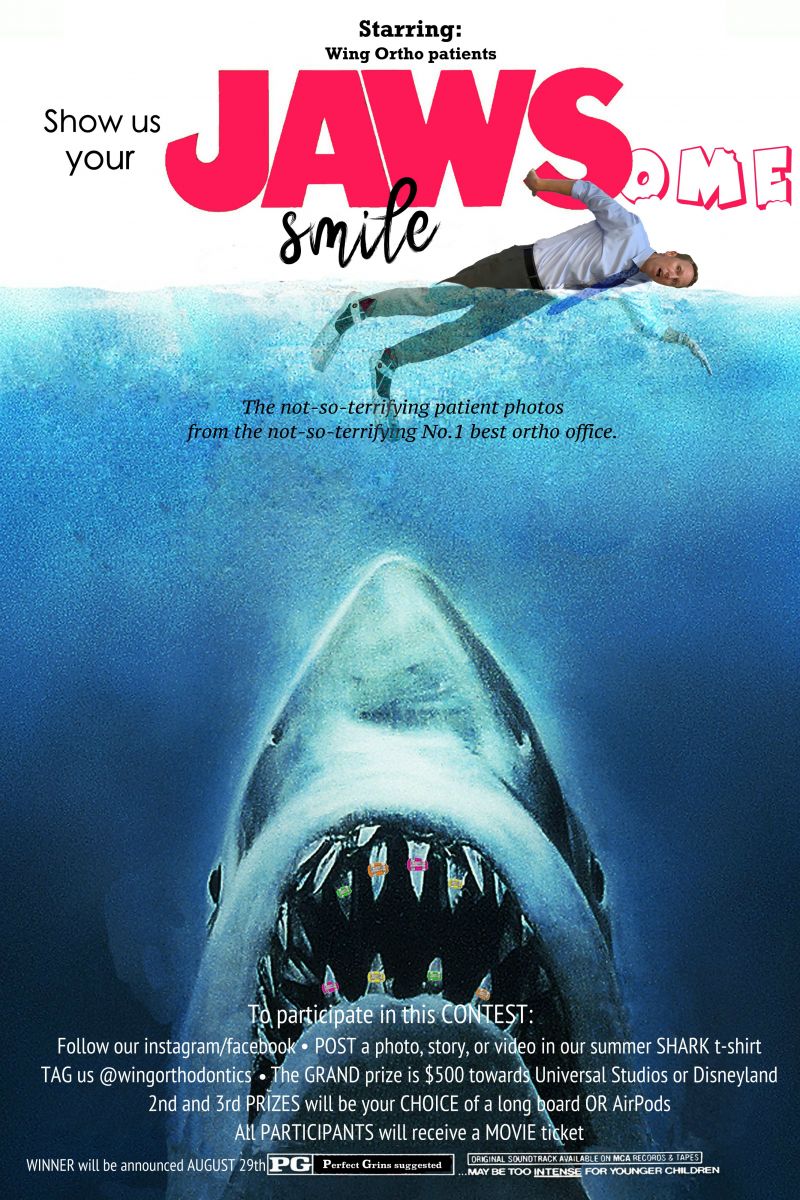 ---
2ND ANNUAL WING ORTHO GINGERBREAD HOUSE CONTEST!!!
The winner of the 2018 Annual Wing Orthodontics Gingerbread House Contest is....
---
A CHRISTMAS STORY HOUSE!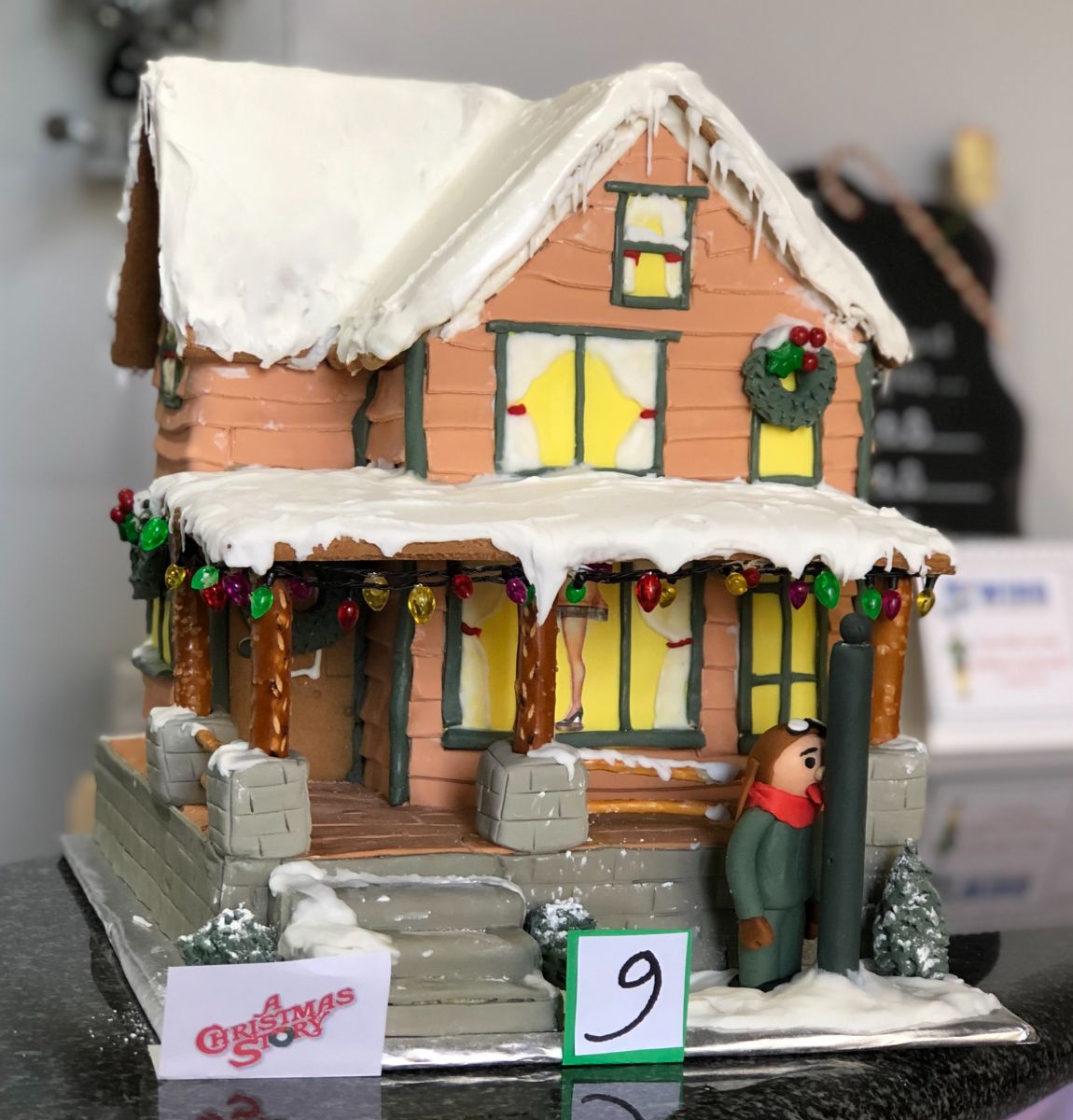 11/27/18
We had so much fun decorating these gingerbread houses and the competition is fierce this year! Remember to go to our Instagram or Facebook to vote for your favorite one! Your vote gets you entered to win a prize!!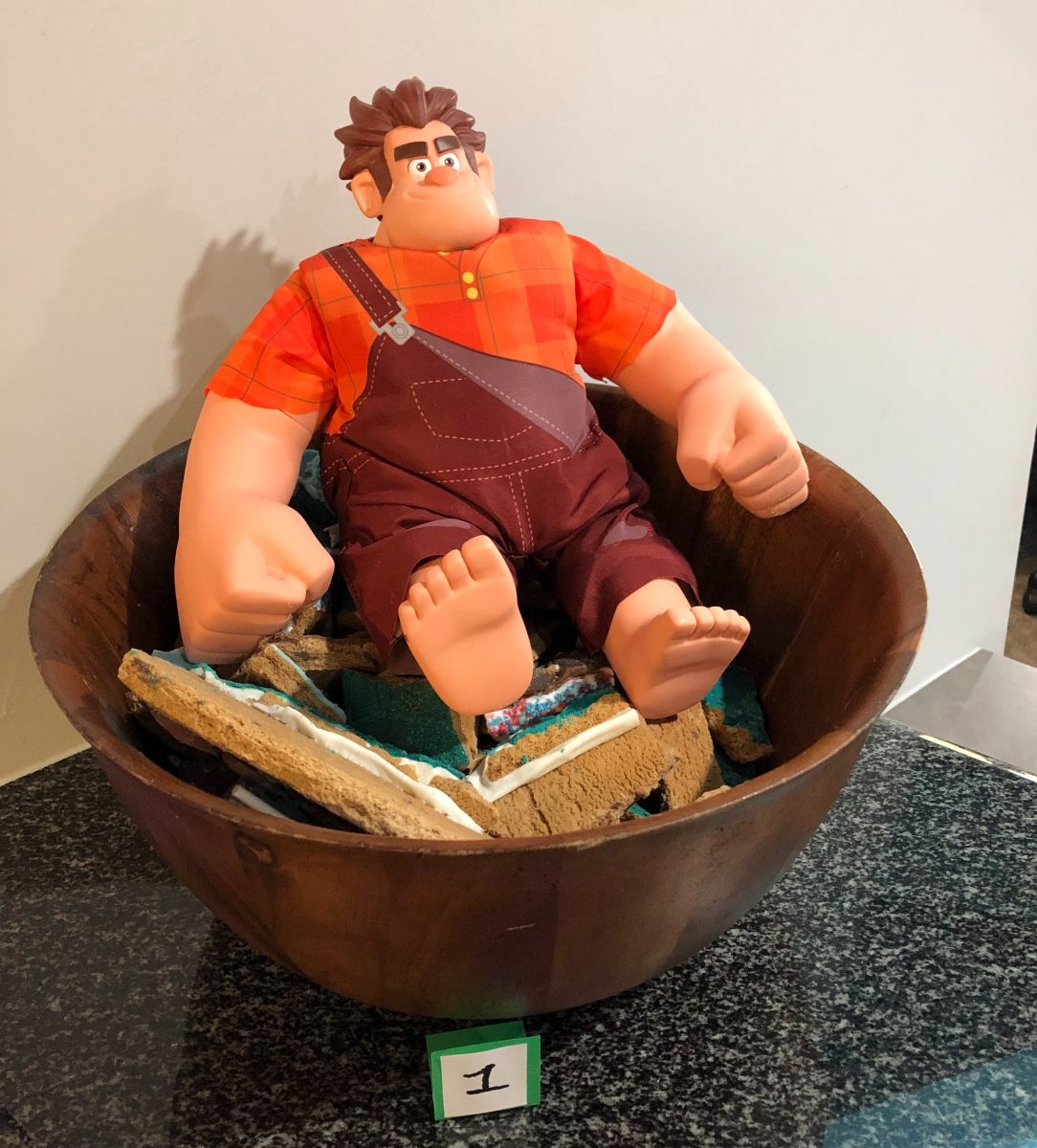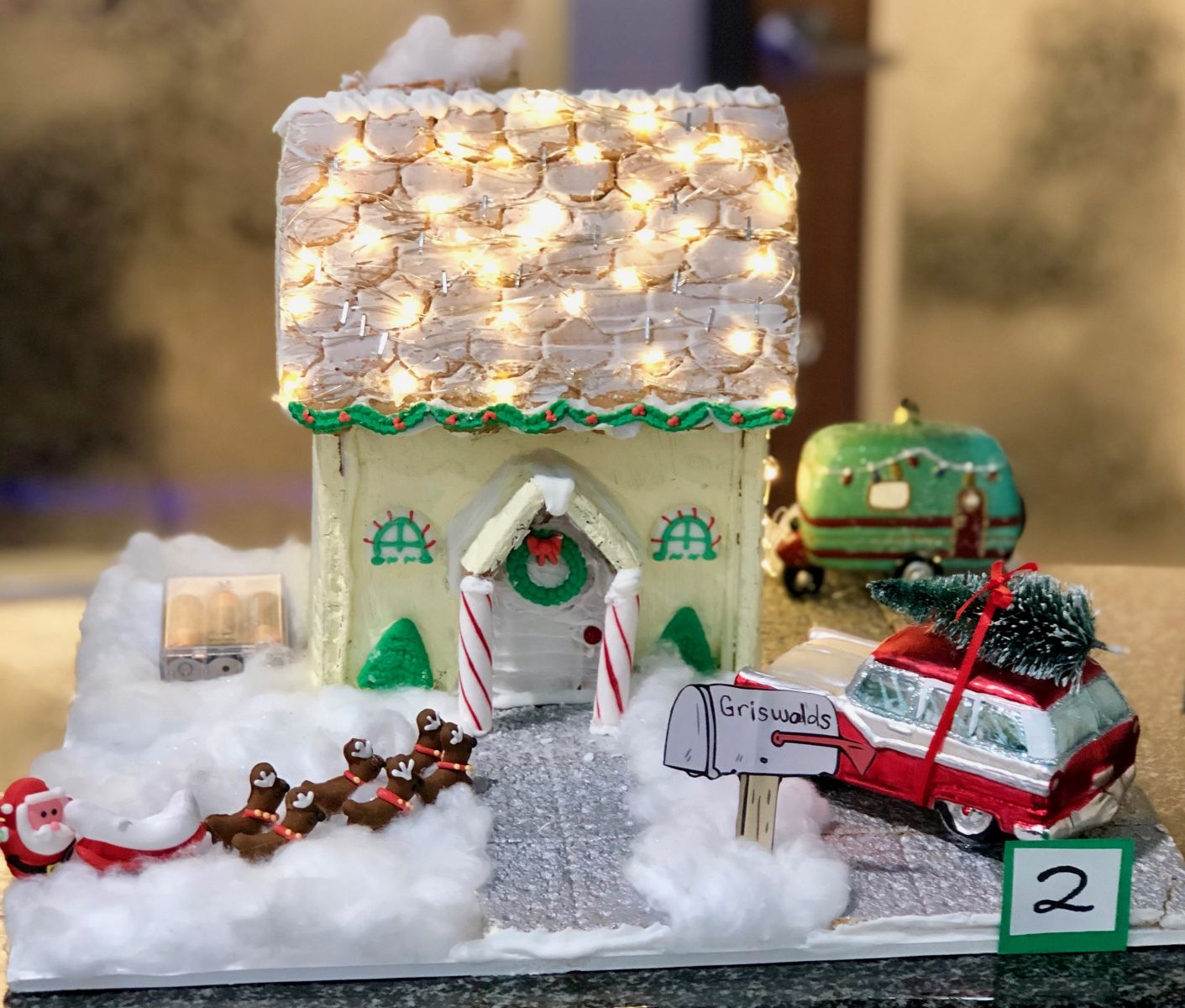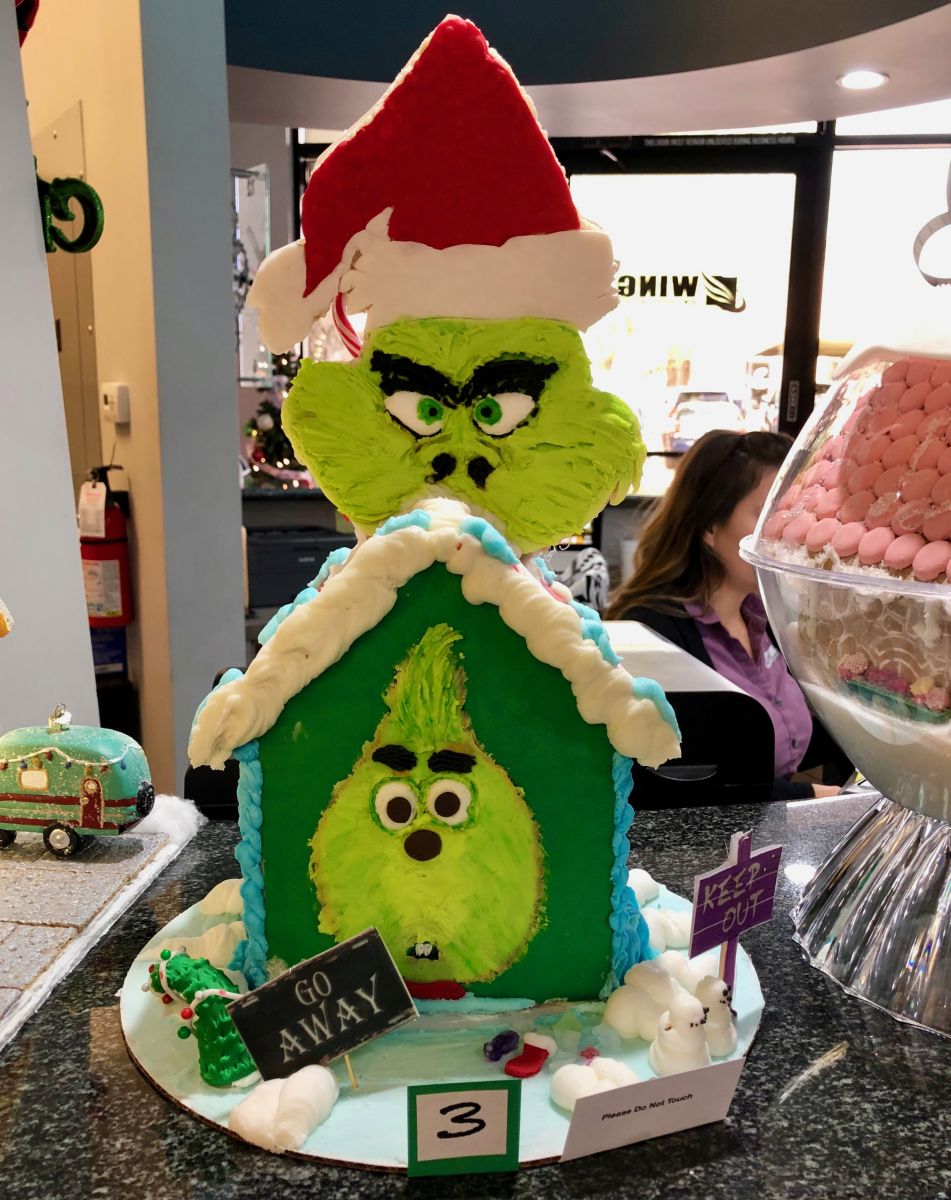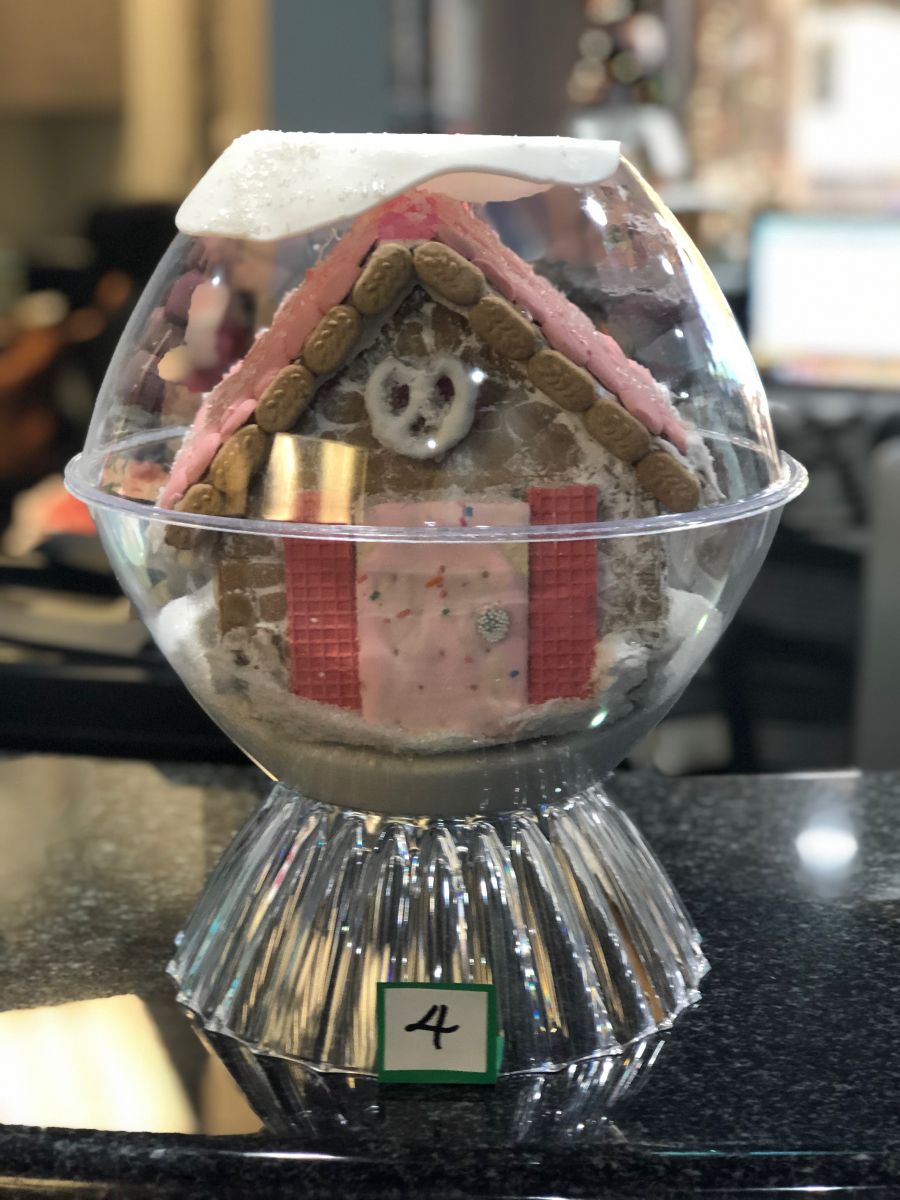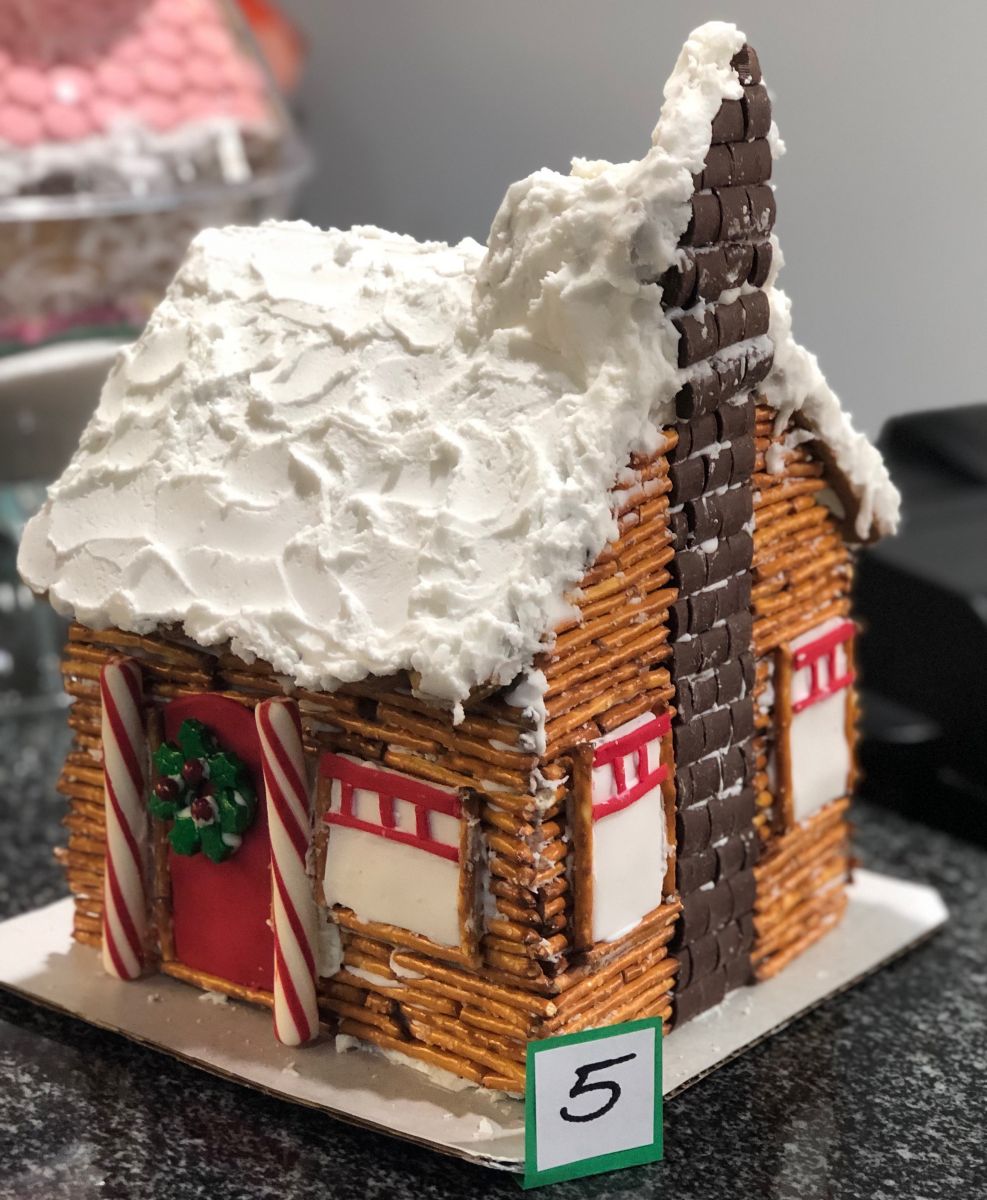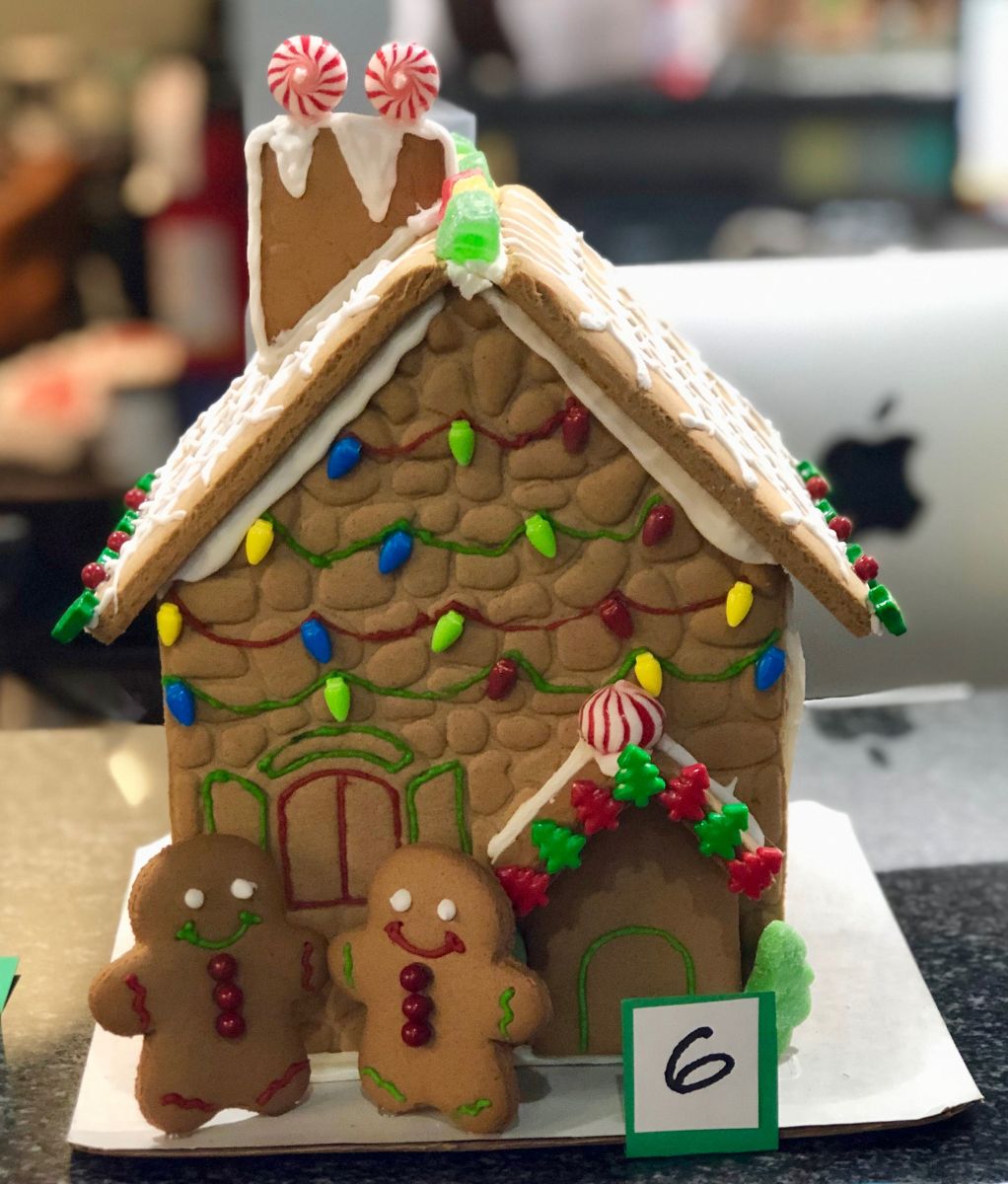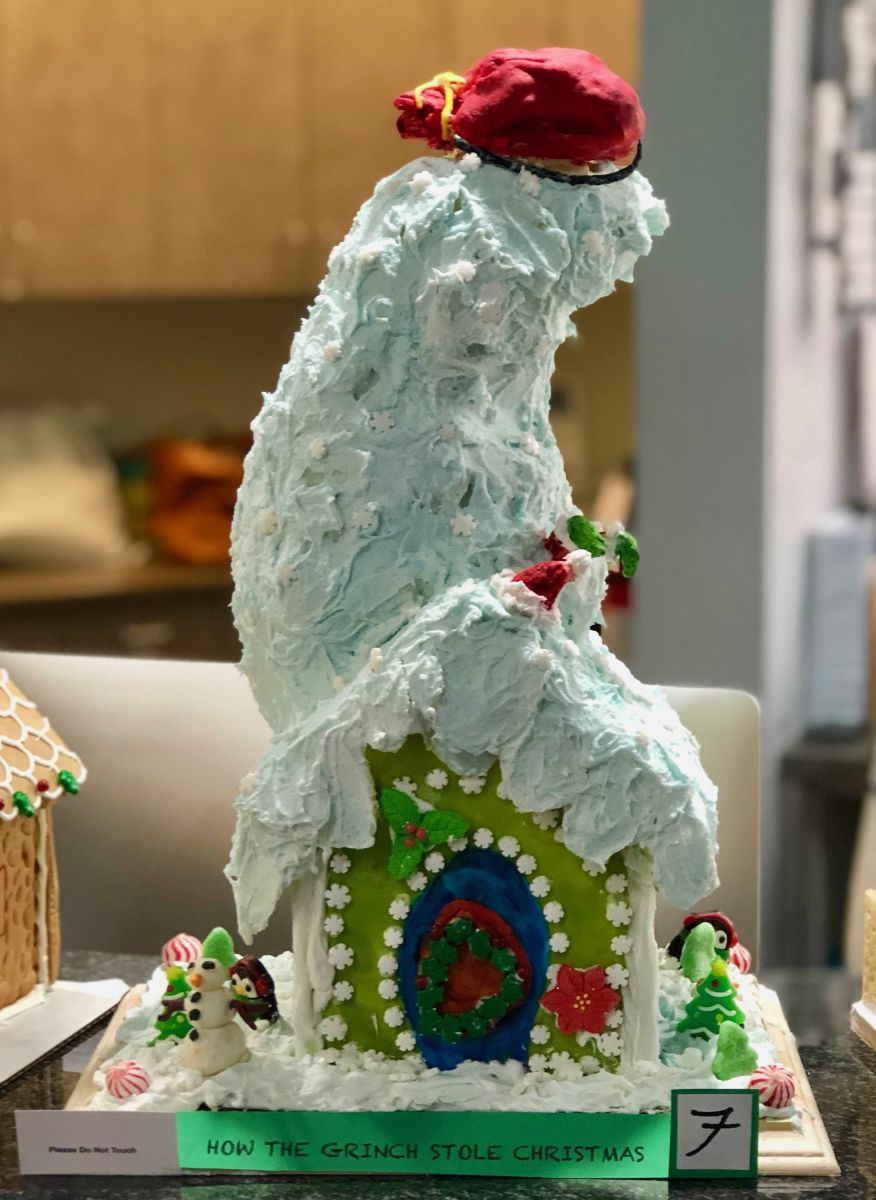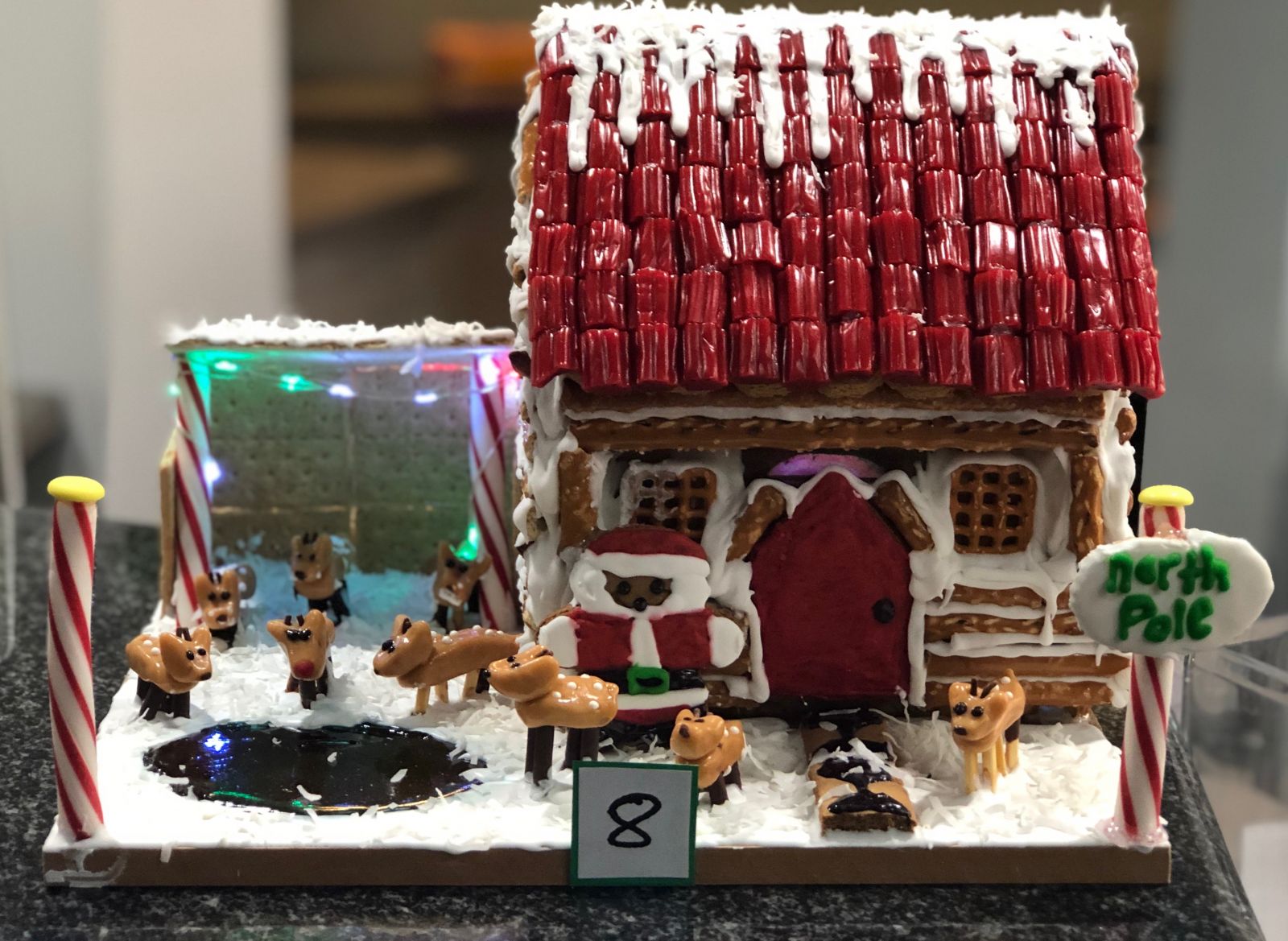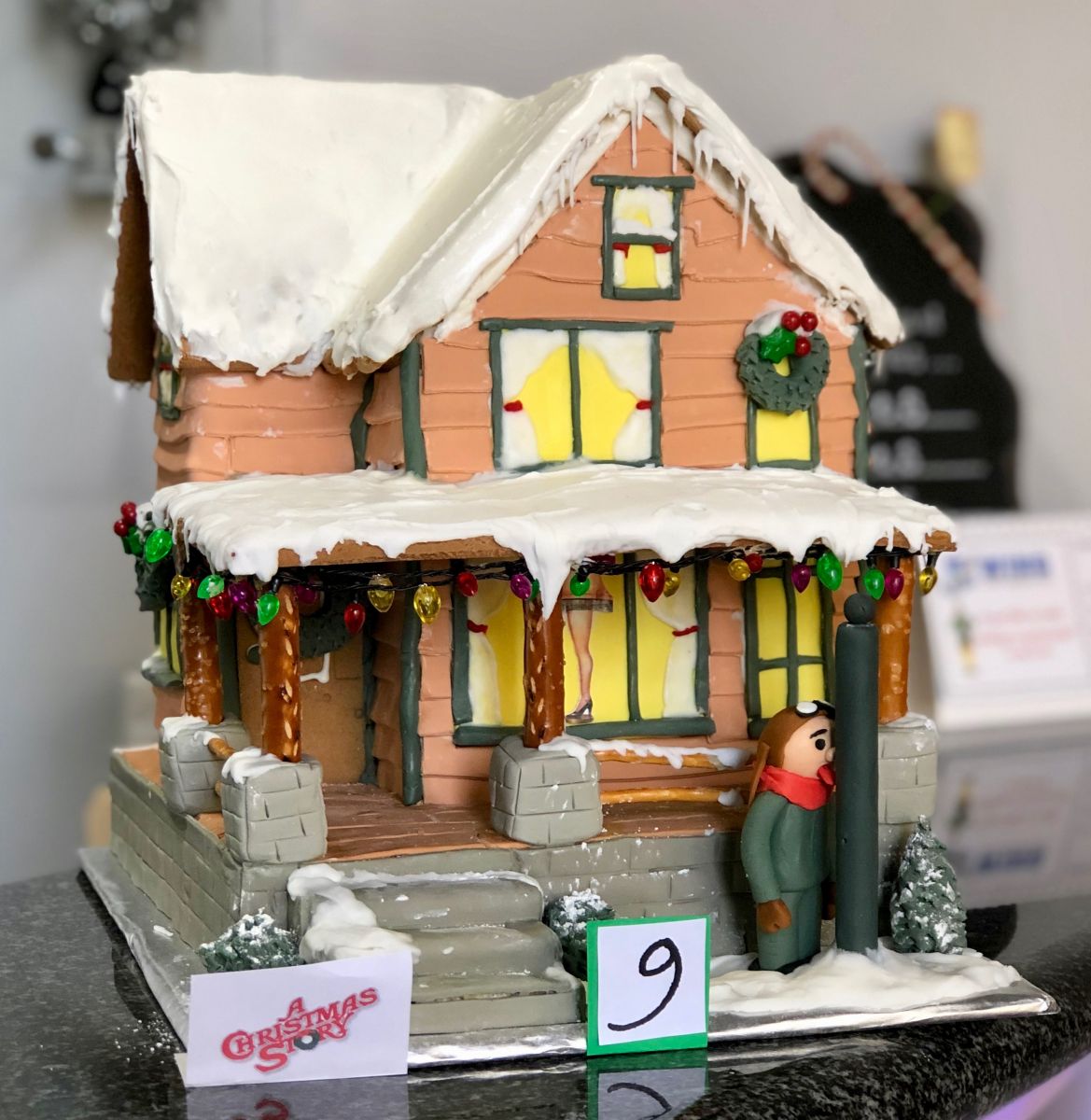 IT'S PUMPKIN TIME!!
This might be our favorite time of the year at Wing Ortho! Check out our pumpkin creations and head on over to our Facebook or Instagram to vote for the one you like best!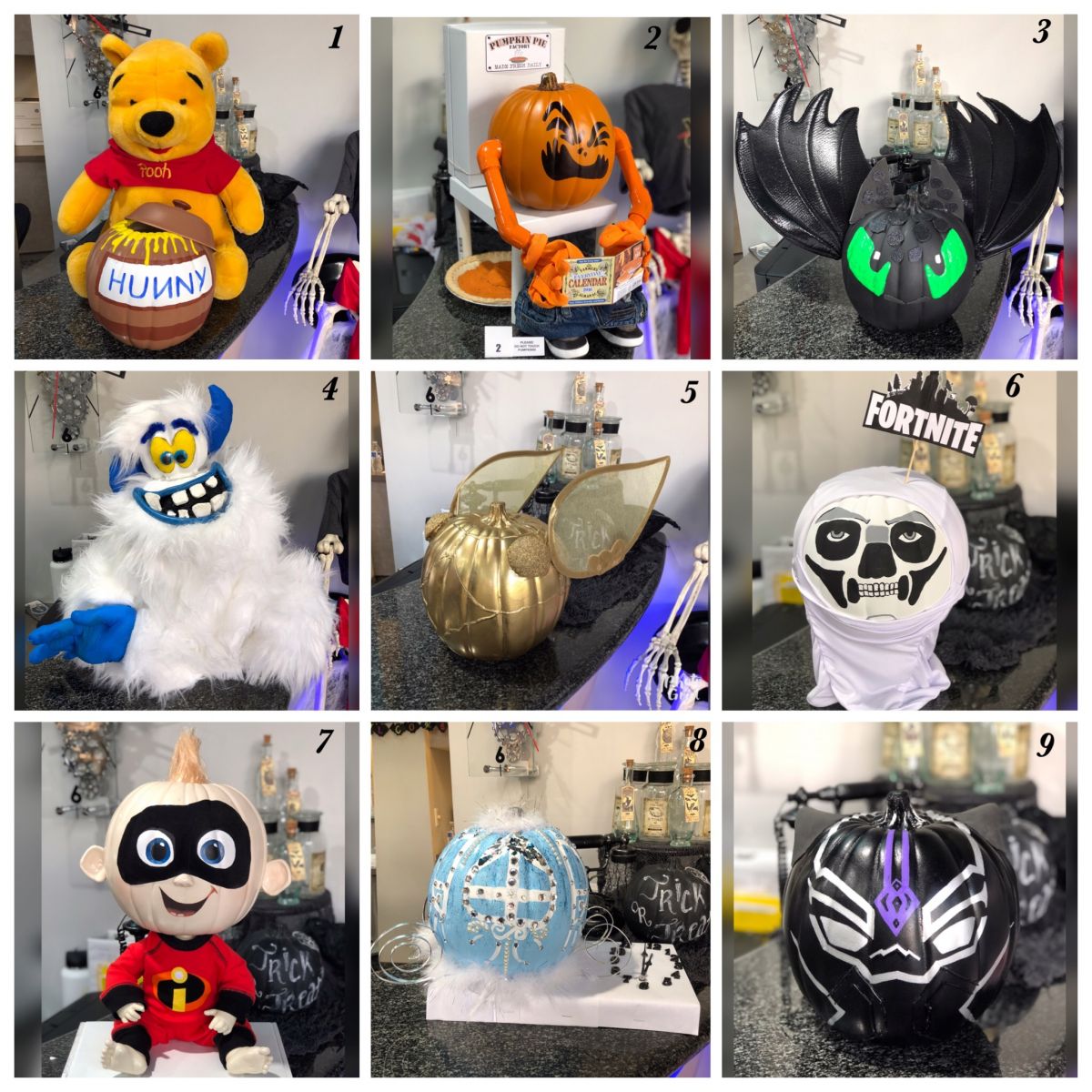 ---
WING ORTHO PATIENT APPRECIATION EVENT!!
We had so much fun celebrating our amazing patients at Fat Cats!
Six theaters and popcorn for miles! Thanks to all who came!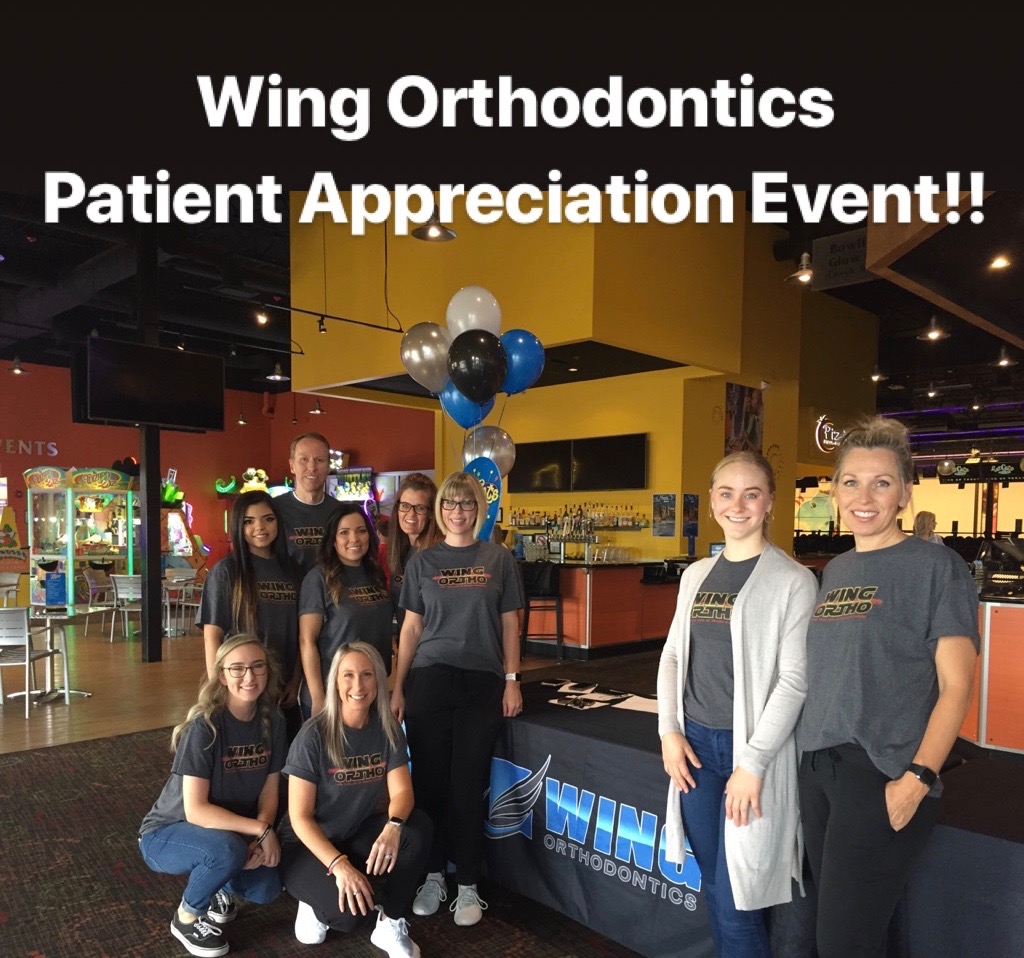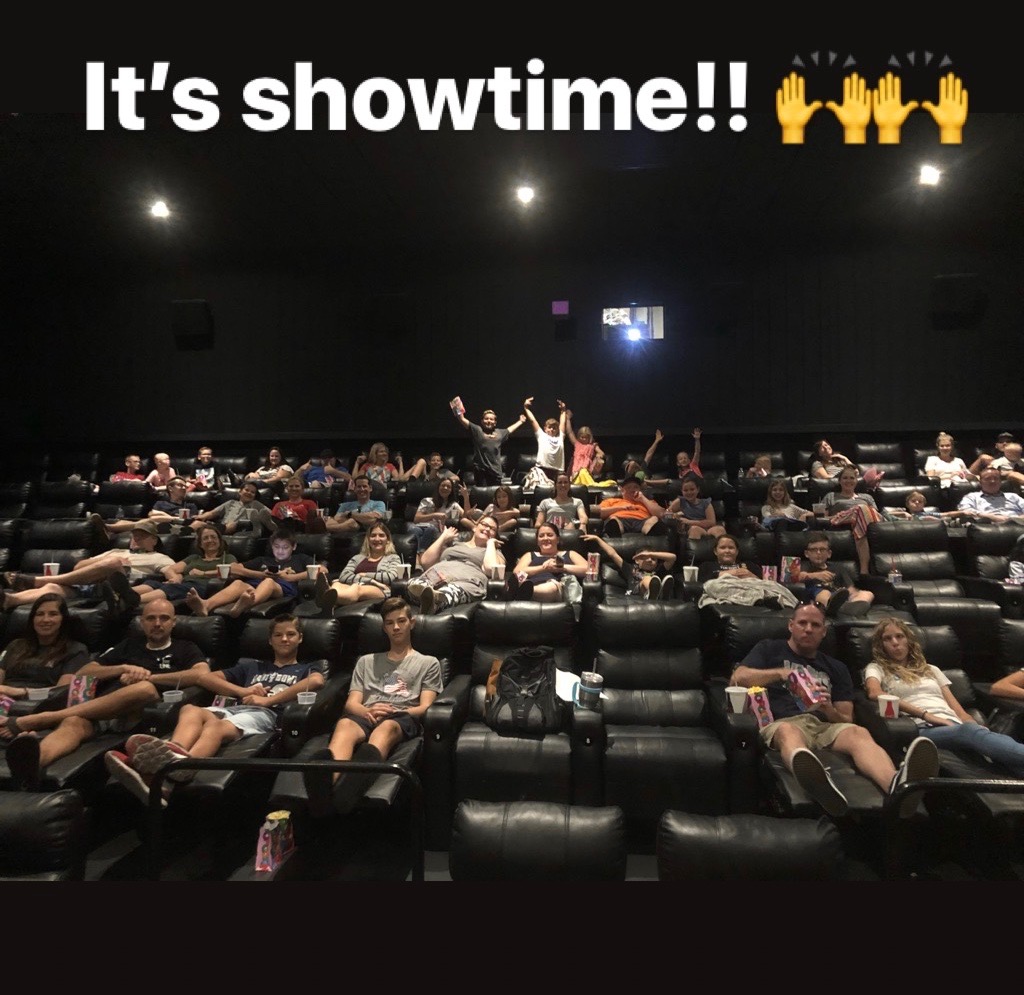 ---
SUMMER 2018!!
Our Summer contest has begun! All patients can come by the office to grab your Wing Ortho shirt. Wear the shirt throughout the summer and post pics on your social media with it on (Instagram/Facebook). Make sure to tag Wing Orthodontics! Each post gets you entered into a drawing for 4 DISNEYLAND TICKETS!!!!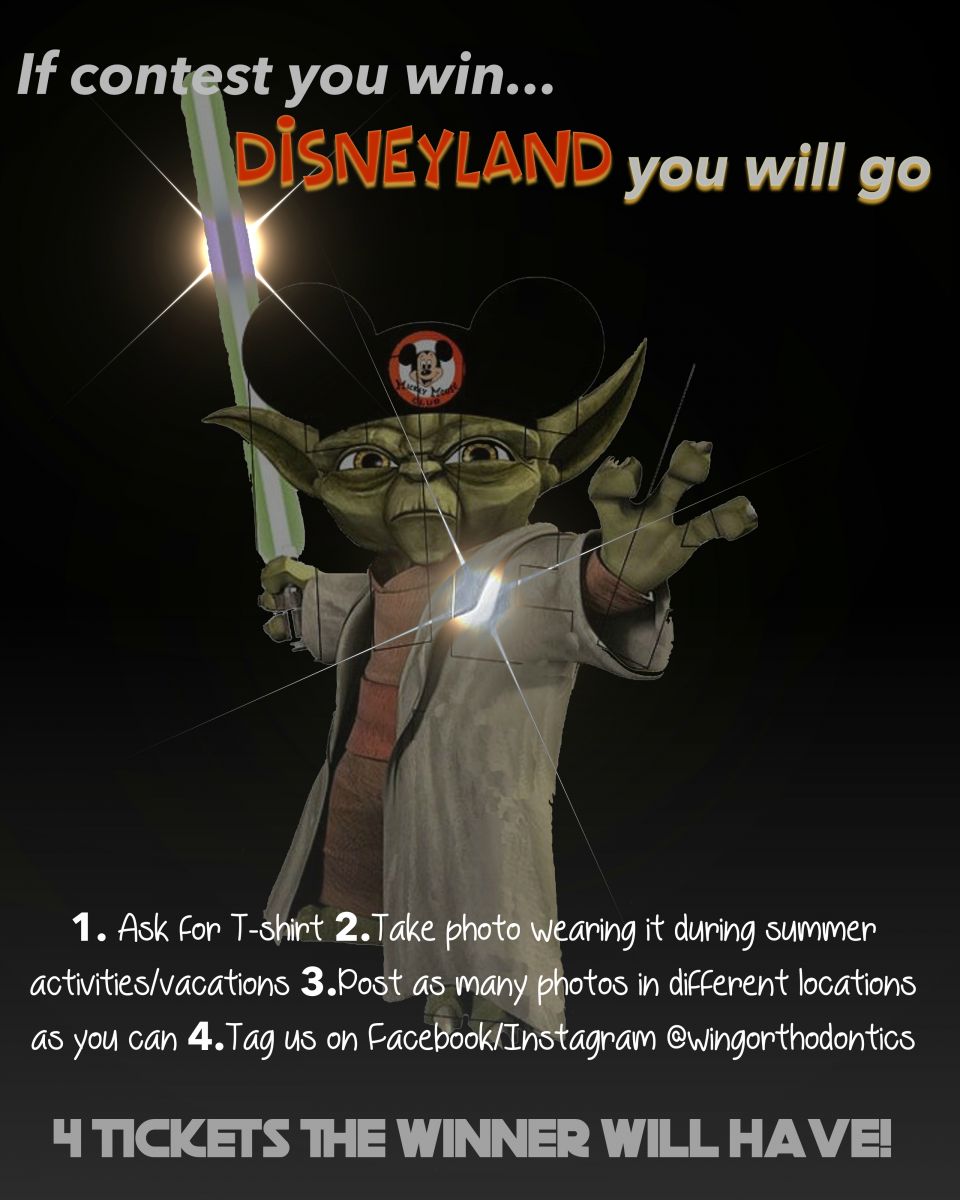 ---
March 2018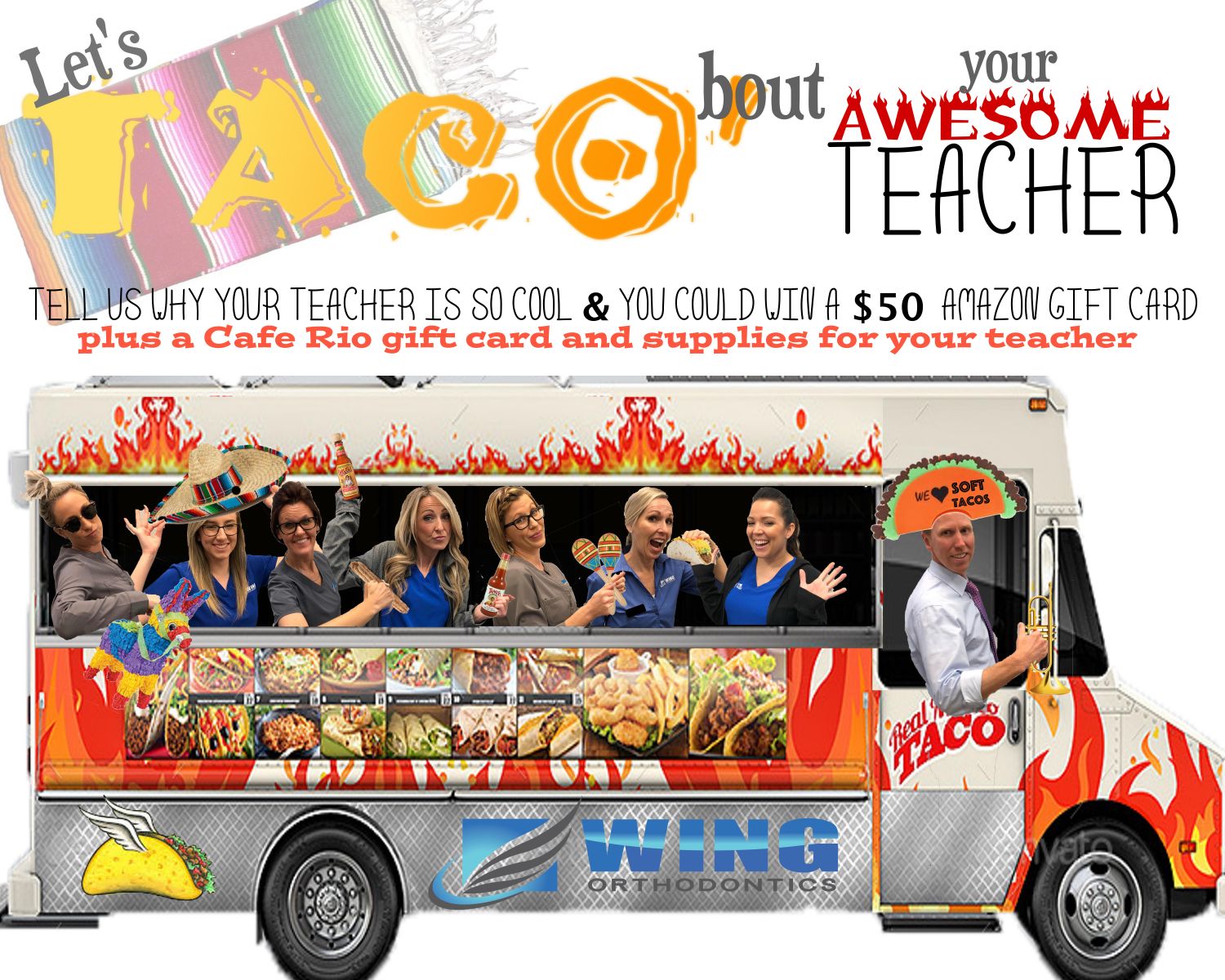 ---
December 2017!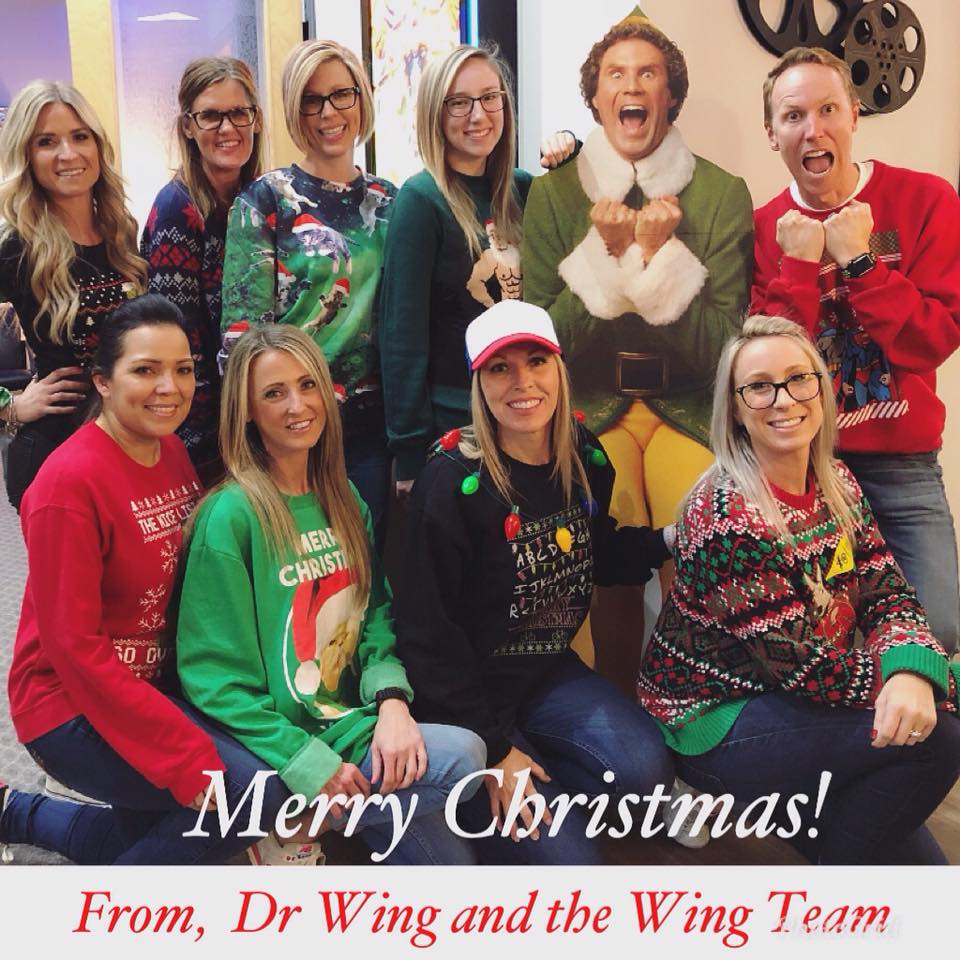 1st Annual Wing Ortho Gingerbread House Challenge!
We had so much fun making these and the patients loved voting for their favorite one.
The Winner!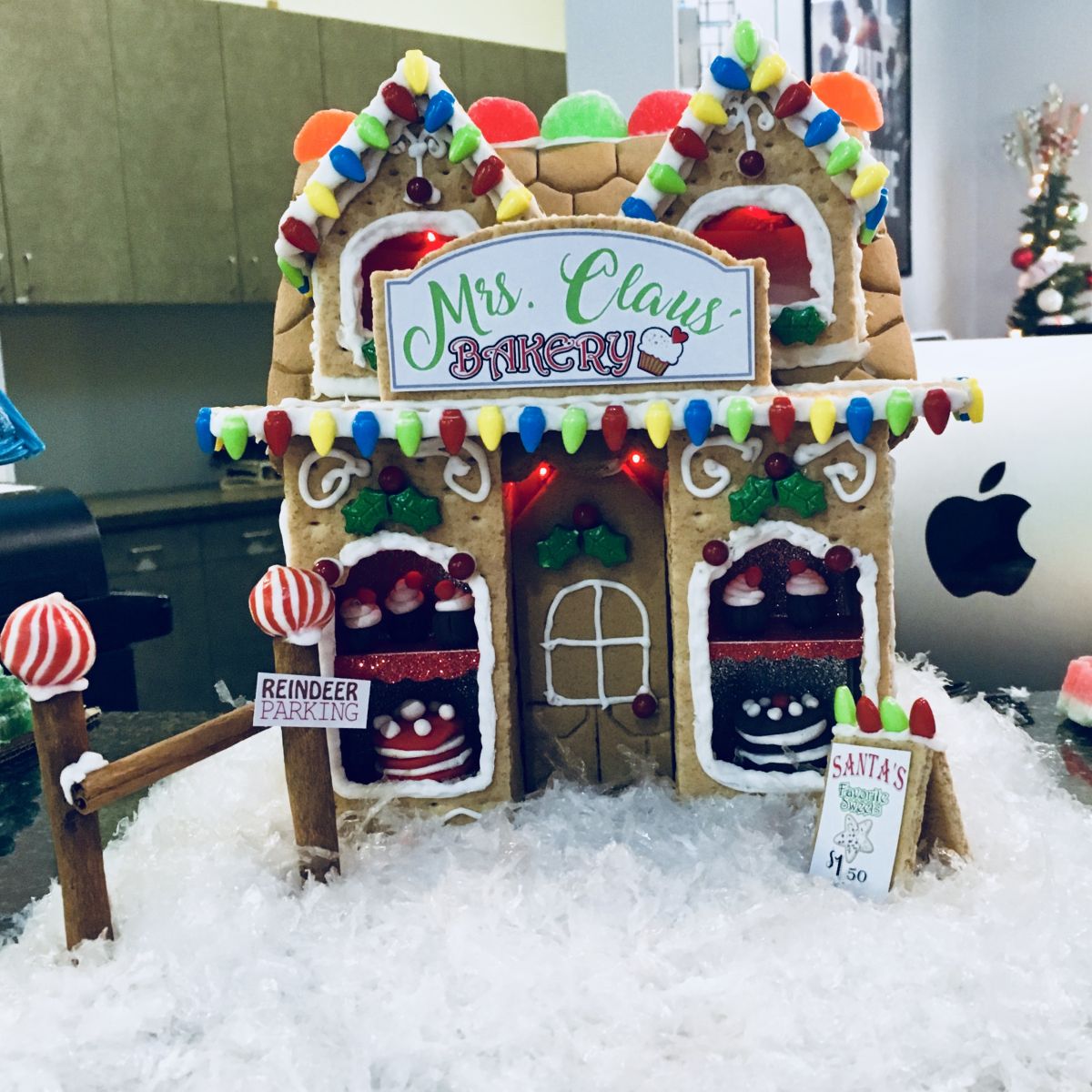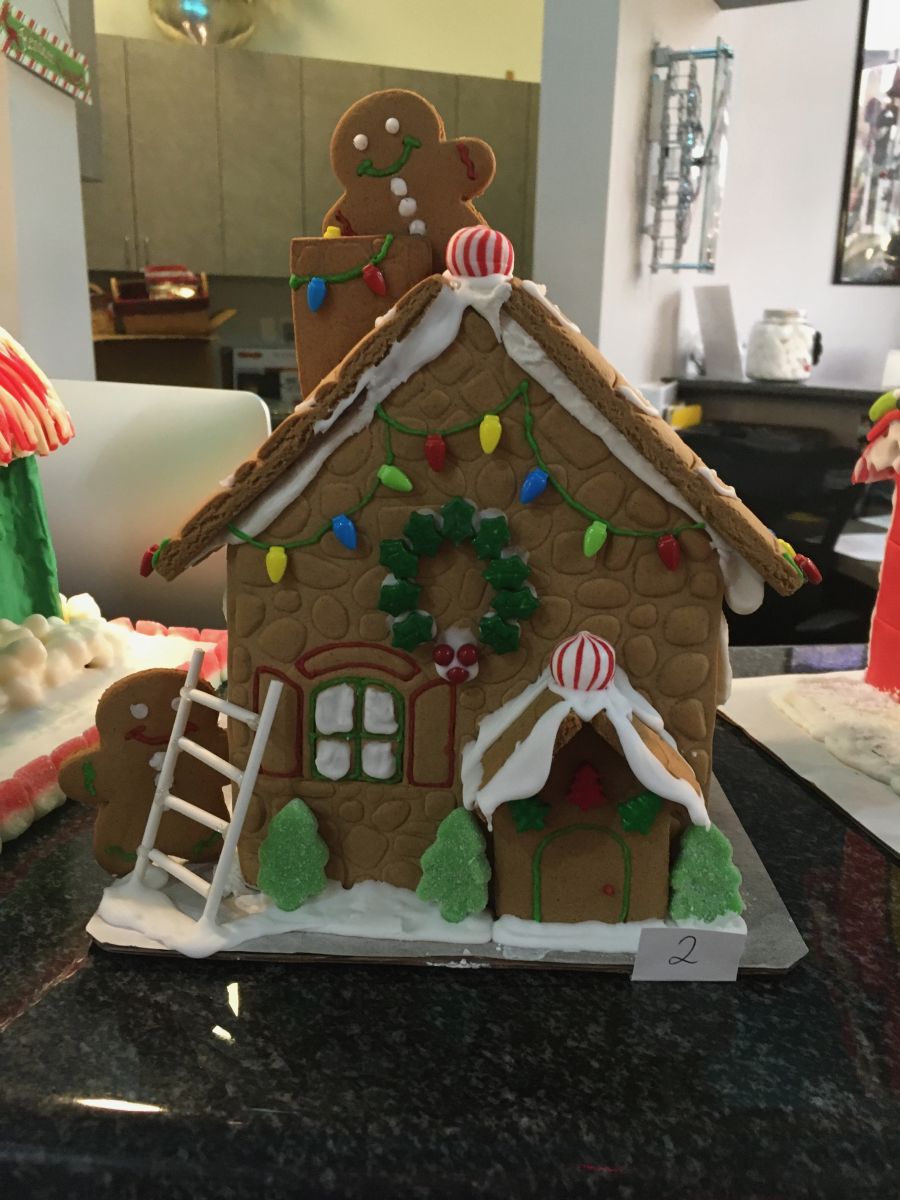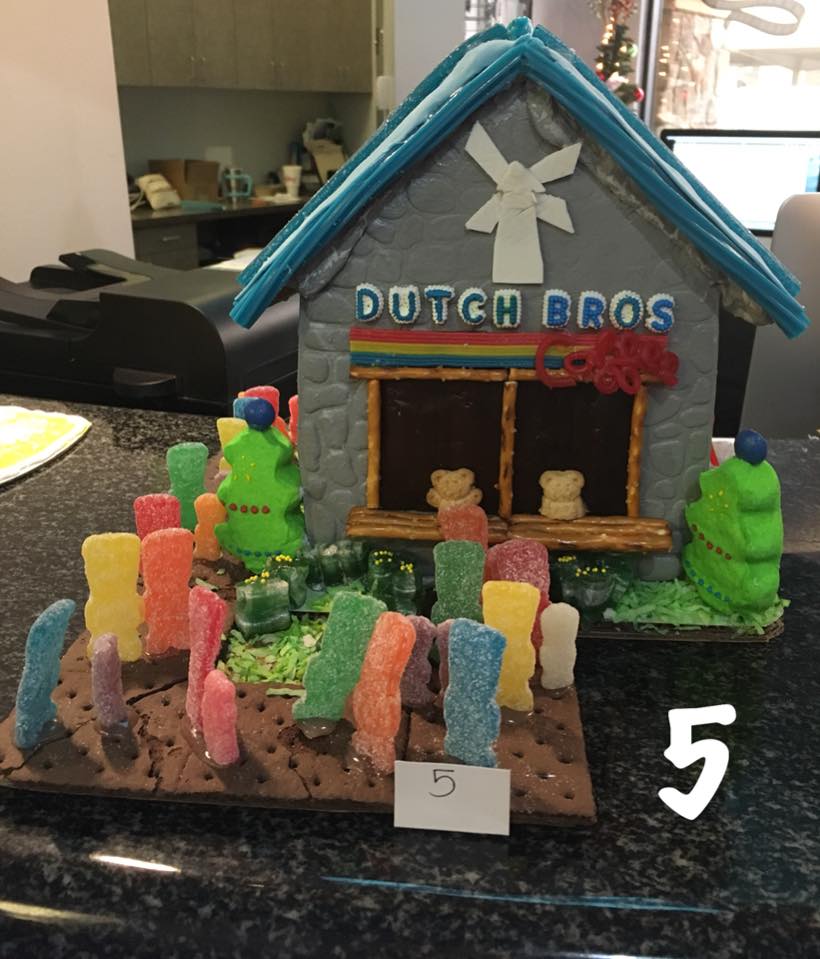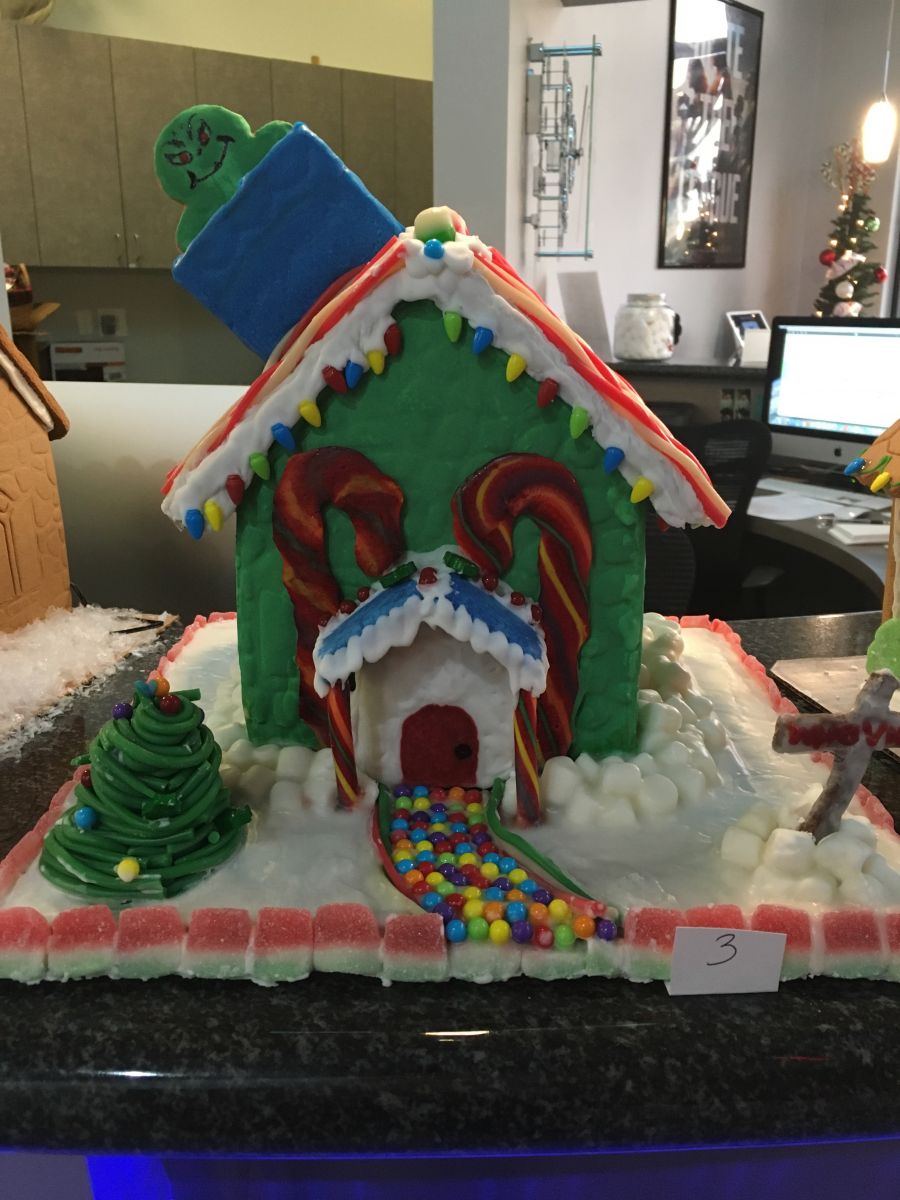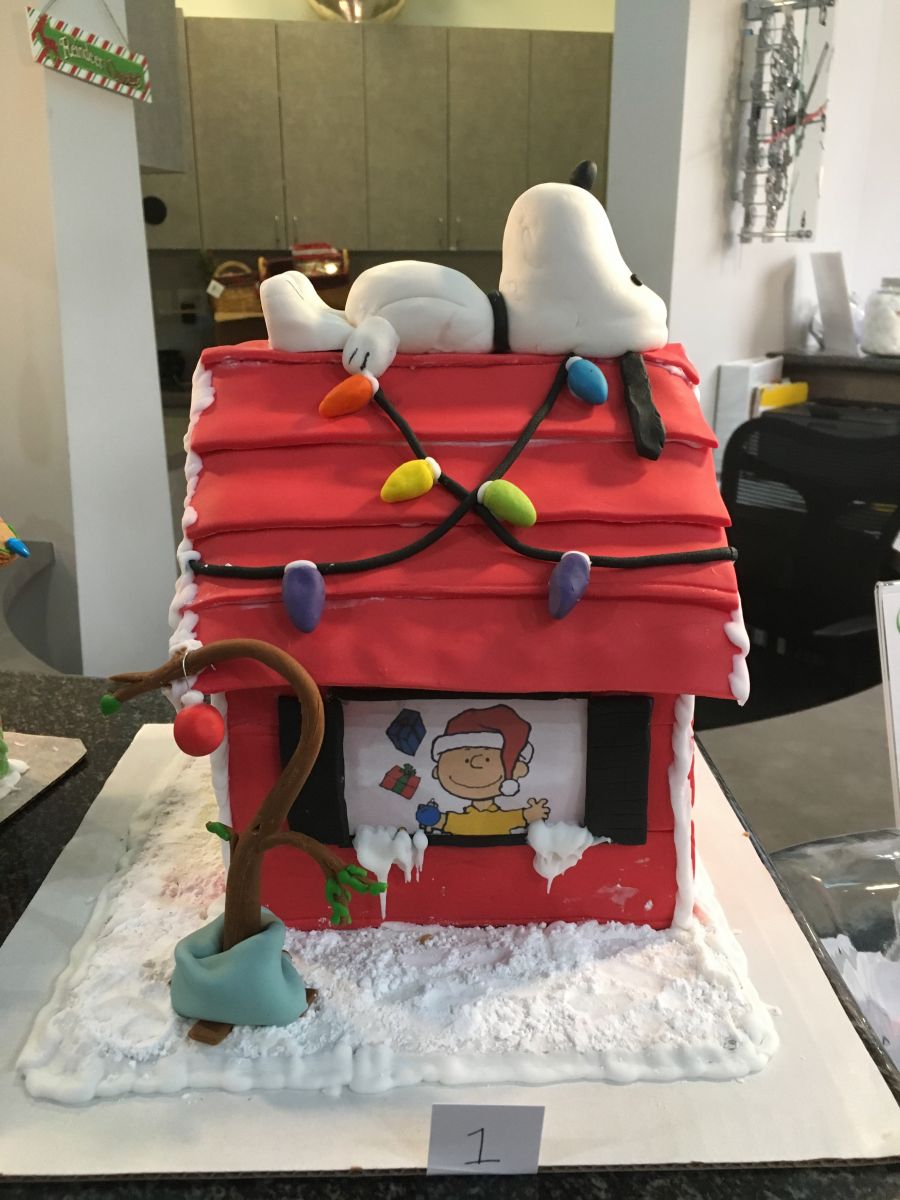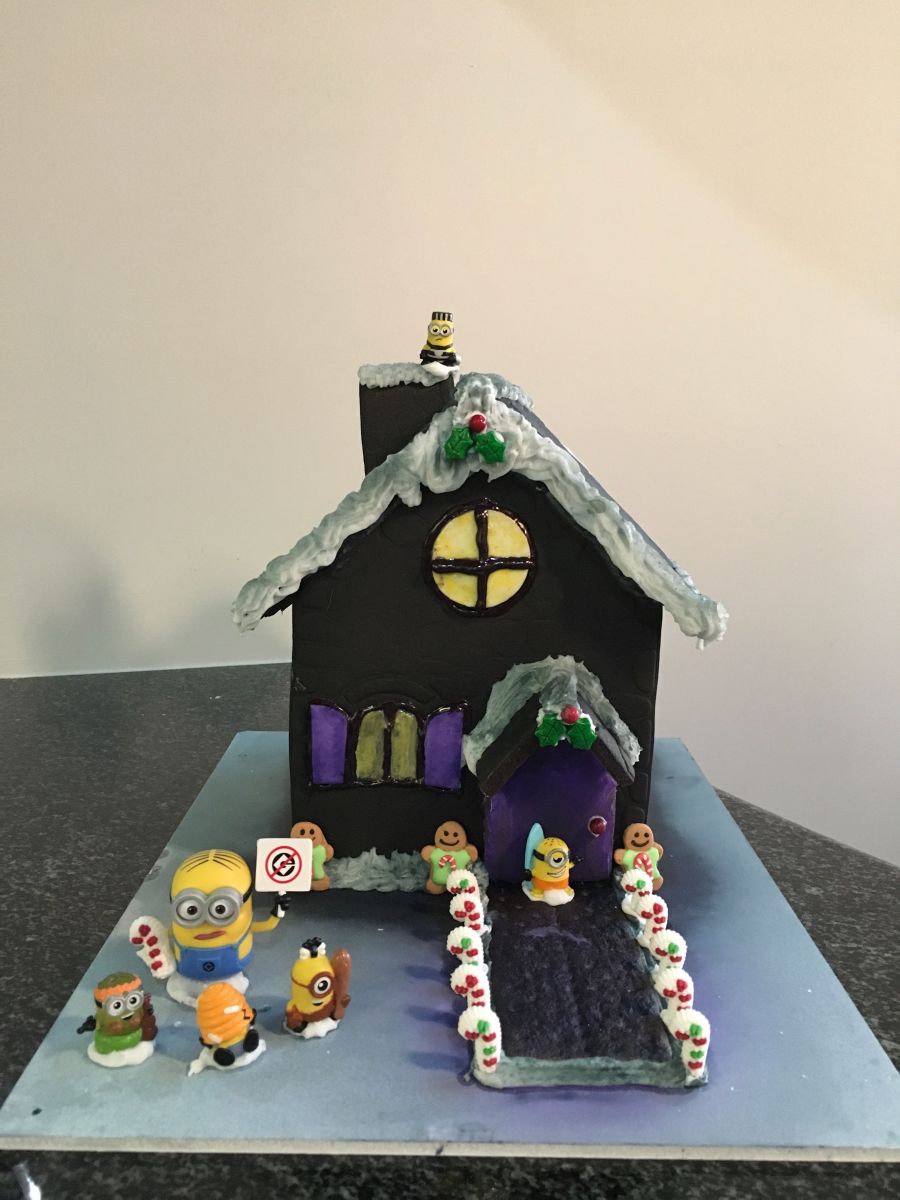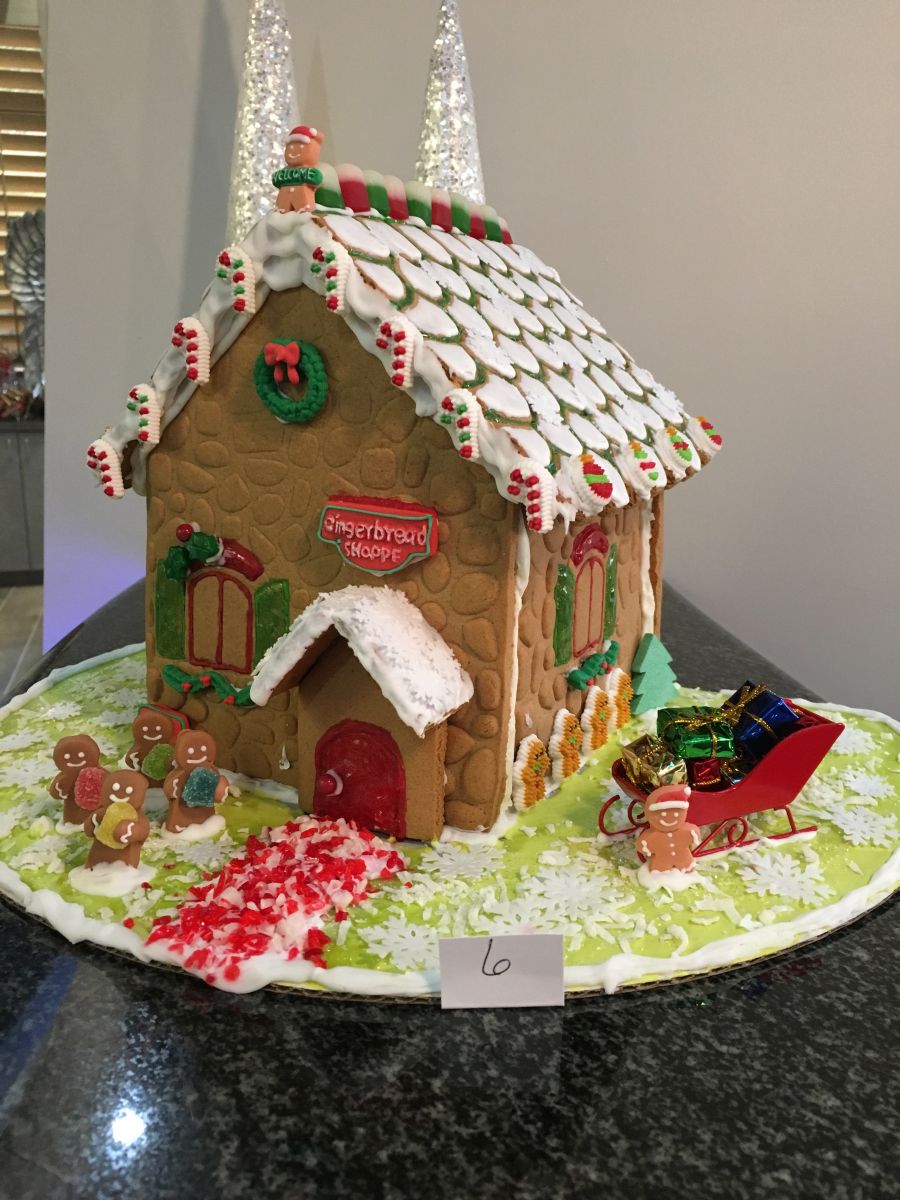 ---
Halloween 2017!!!
It's our favorite time of the year! Patients get to pick the best pumpkin and see all of our scary decorations! There's fun contests and great prizes! Go follow us on Facebook and Instagram and you can vote for your favorite pumpkin too!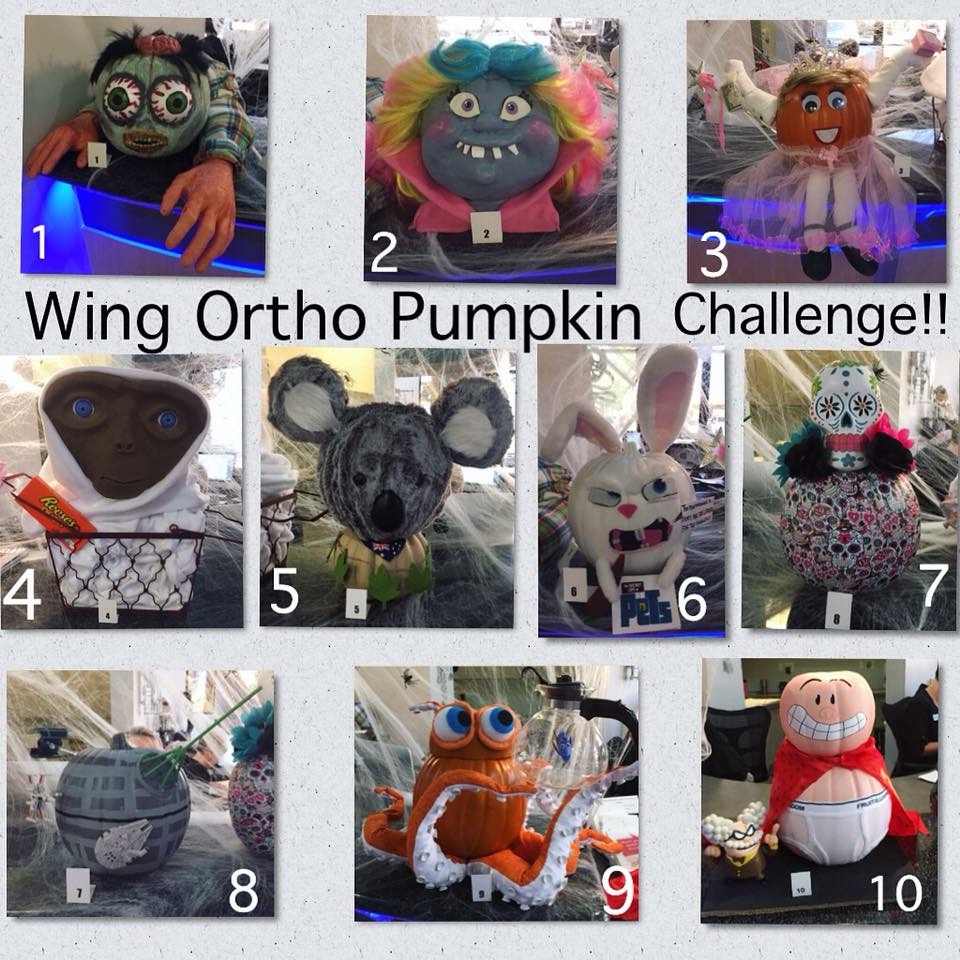 ---
It's Summertime!!
Summer at Wing Orthodontics is always a party!
We have our Summer Selfie Contest where you come by and grab a pair of Wing Ortho sunglasses then take selfies throughout the summer. Post and tag us on your social media and you're entered to win a $100 gift card!
---
Also we have our 2nd Annual Lip Sync Battle!!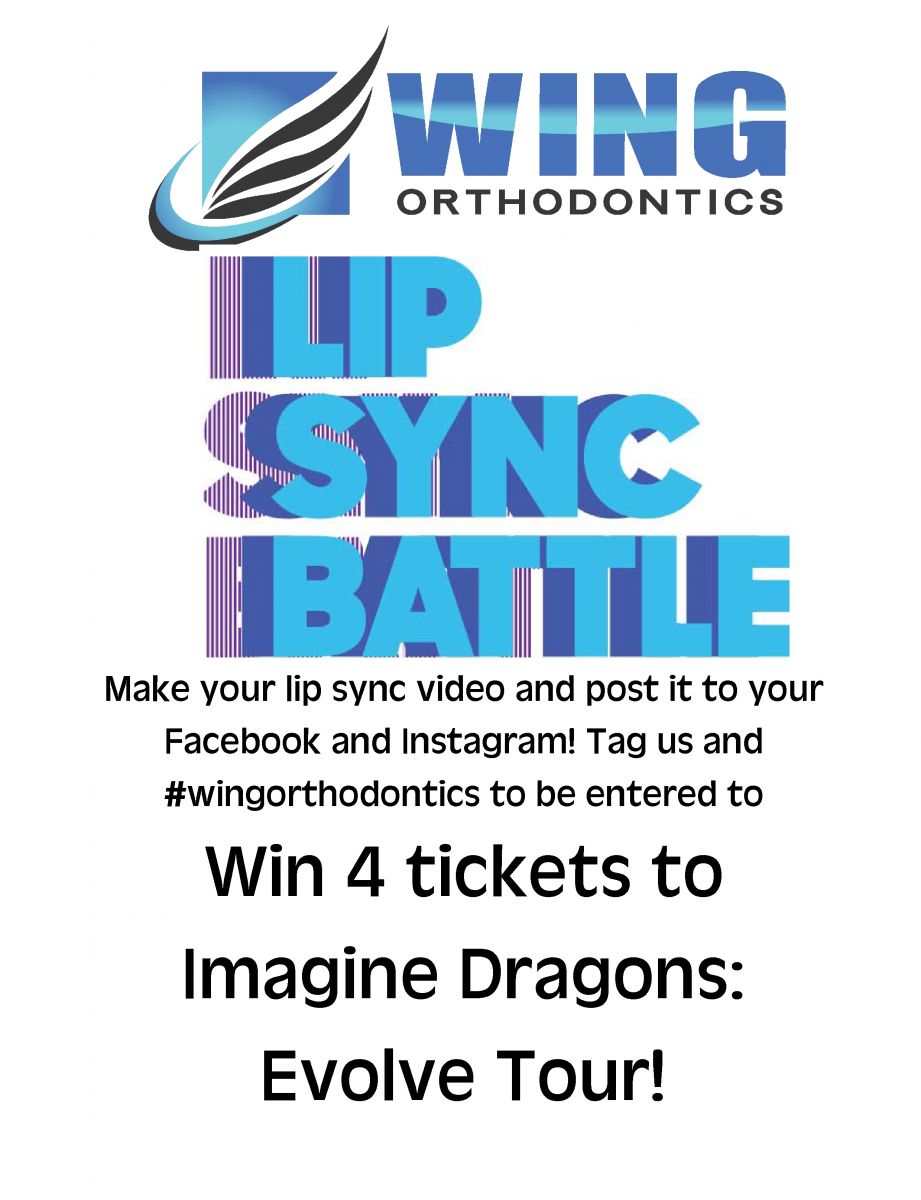 Here is our lip sync to kick it off!
---
March-April:
At Wing Orthodontics we love to support our schools and community in every way we can! With Teacher Appreciation Day coming up, we thought it would be fun to have our patients nominate their favorite teacher to be entered to win a gift basket for their teacher and a $50 Harkins Gift Card for themselves!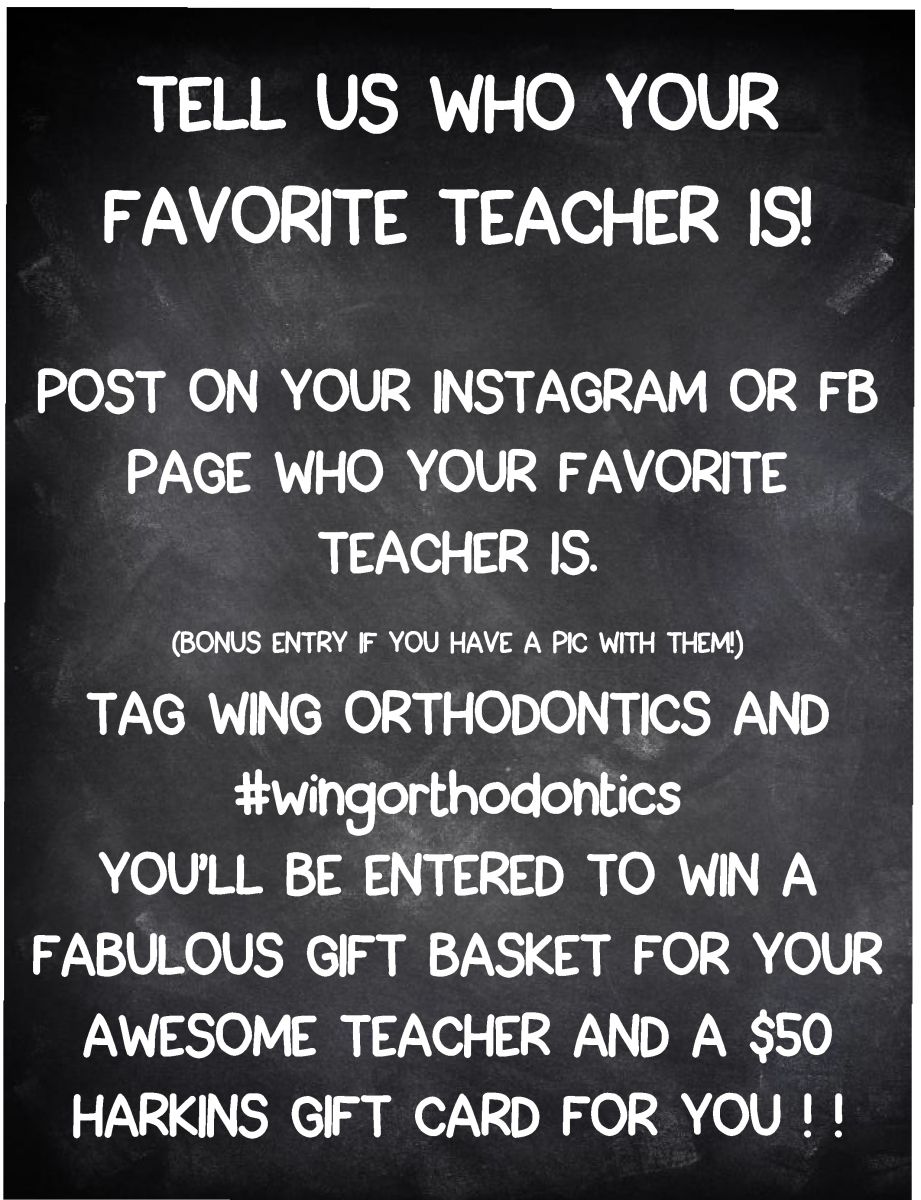 TEACHER APPRECIATION WINNER!!
Congratulations to Mrs. DeAnda from Brinton Elementary for being our Teacher Appreciation Winner!! And congrats to Giovanni for winning the Harkins Gift Card for nominating Mrs. DeAnda!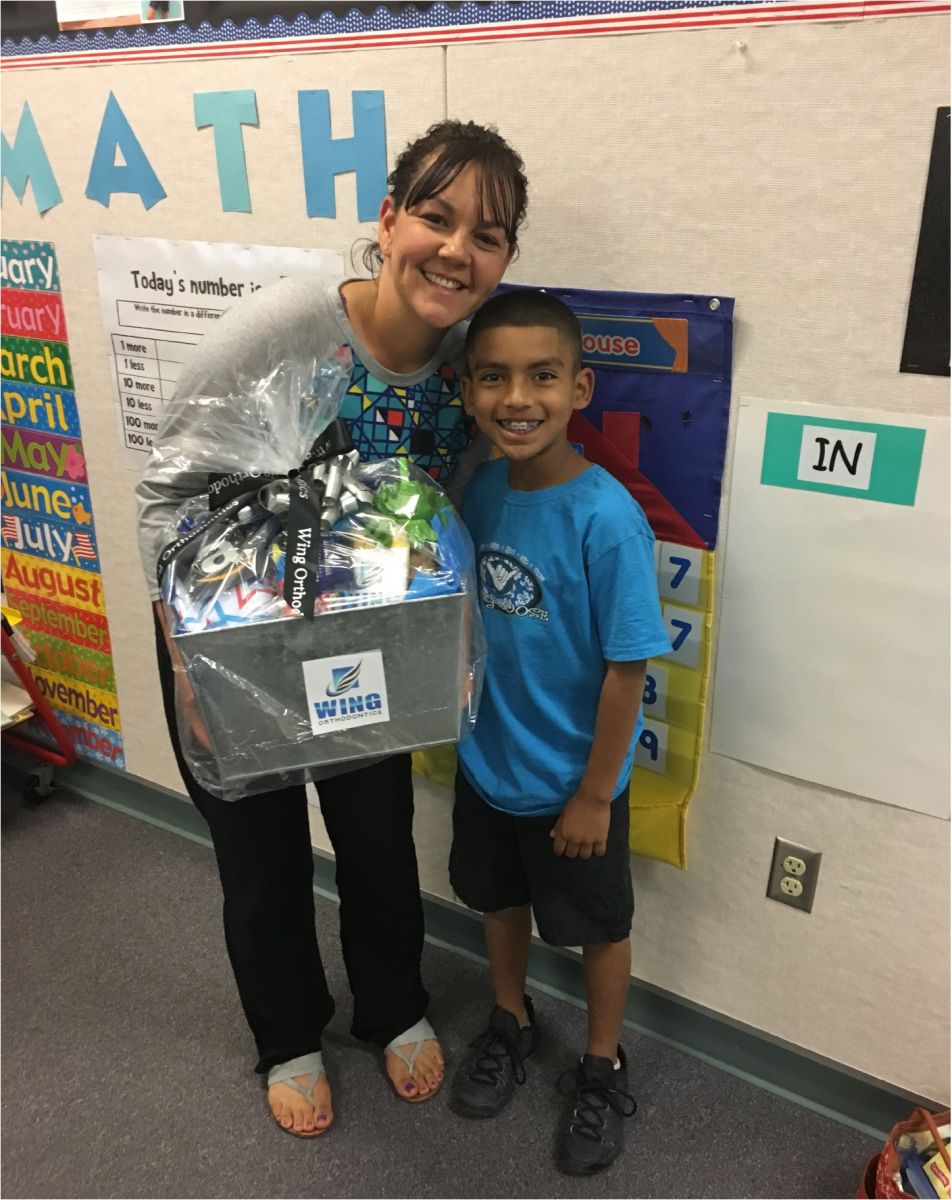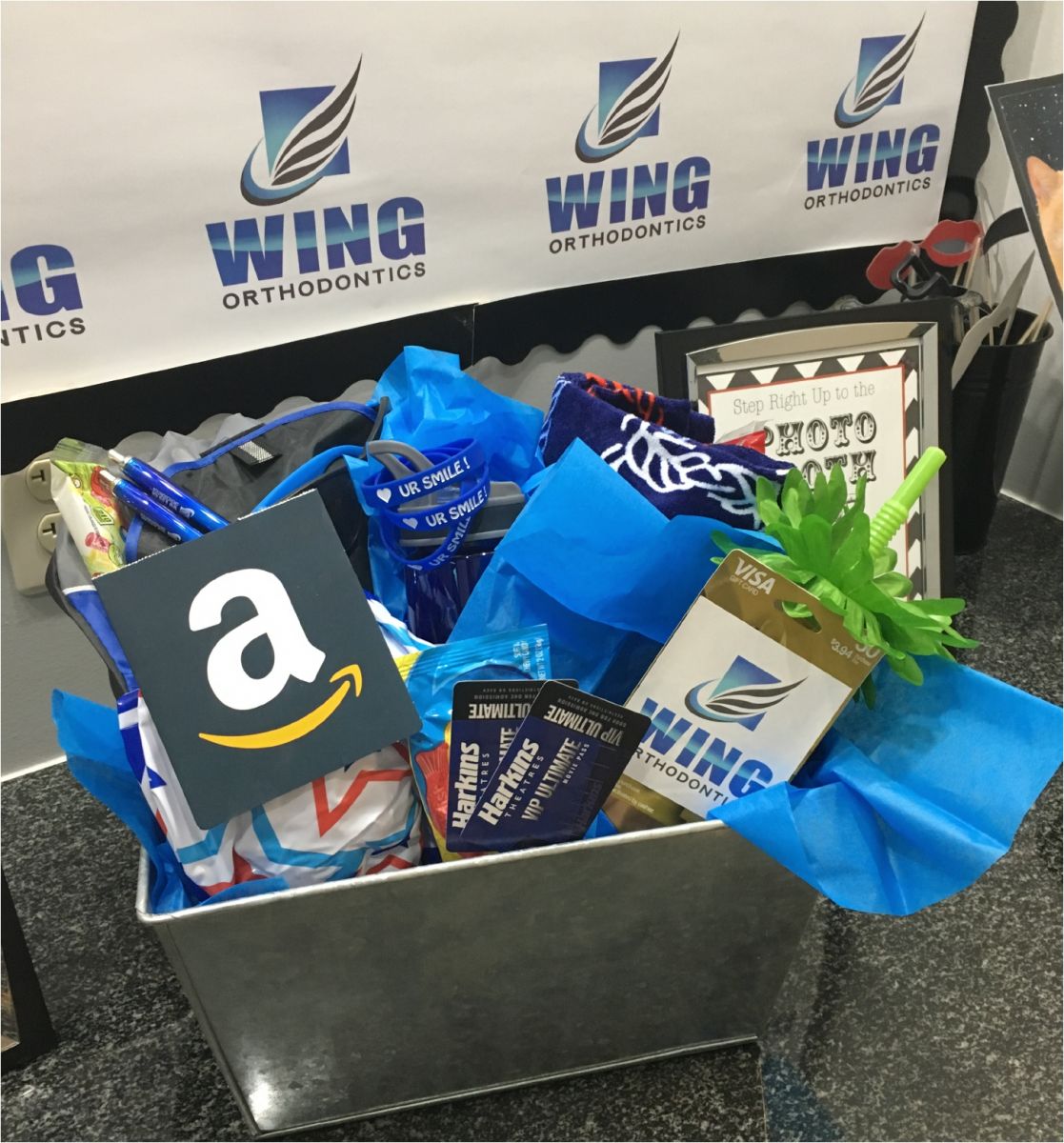 Here are all of our fantastic teachers that our patients nominated!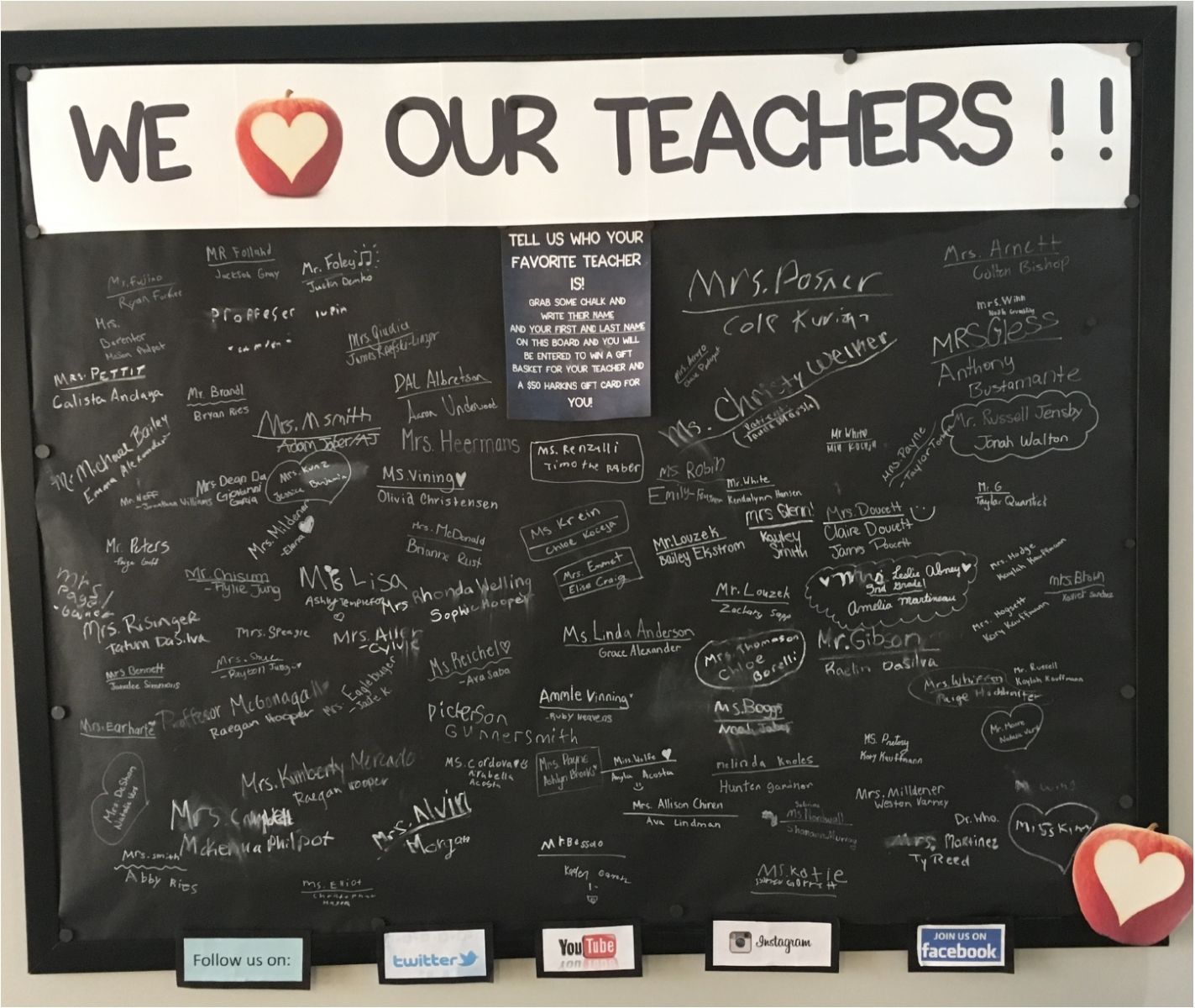 ---
February:
We had a great time at our Invisalign Scan Day with our new iTero scanner! The massive amounts of treats and soda from Soda Rush might have also been a huge factor.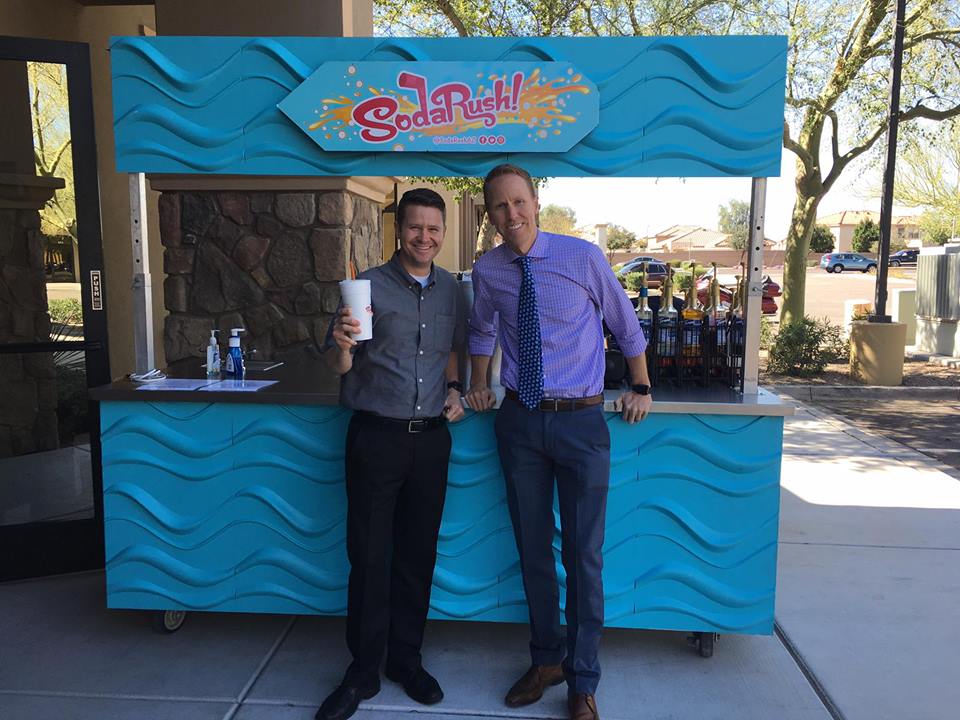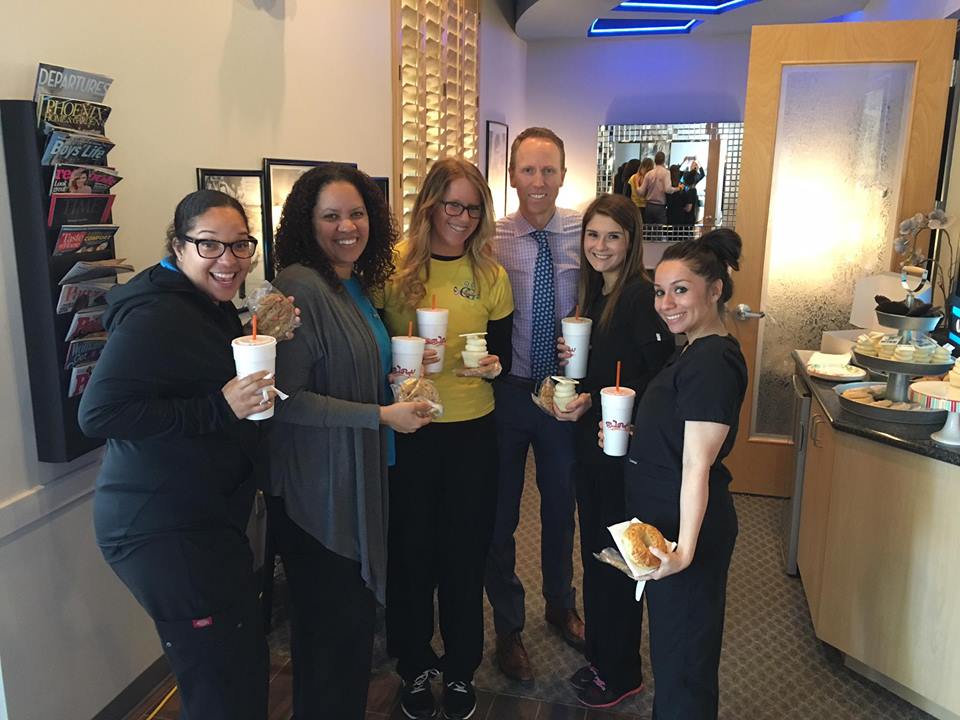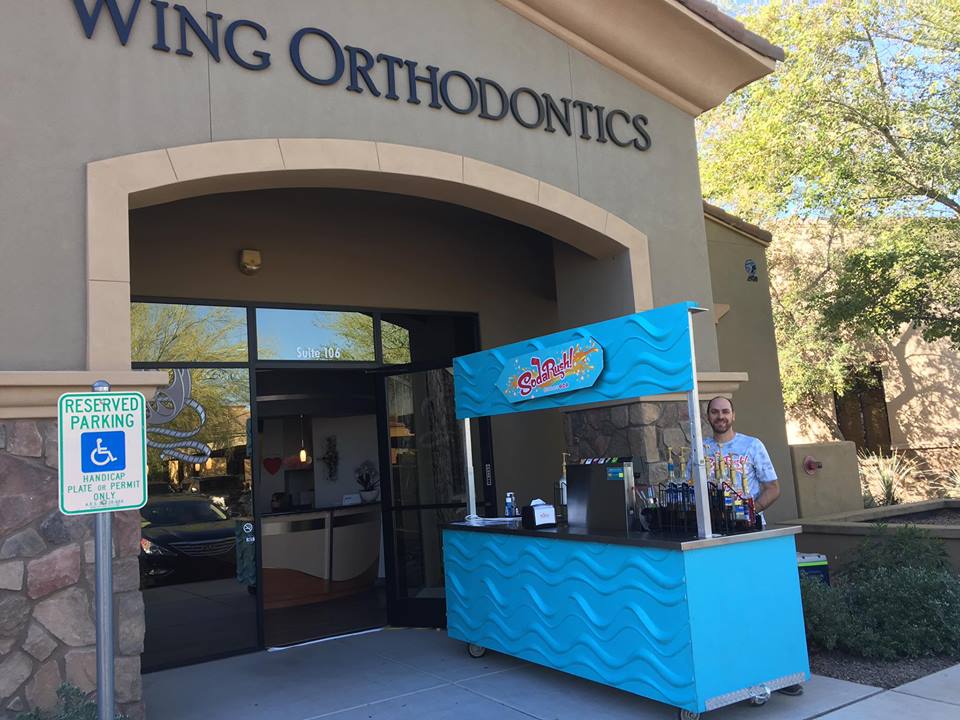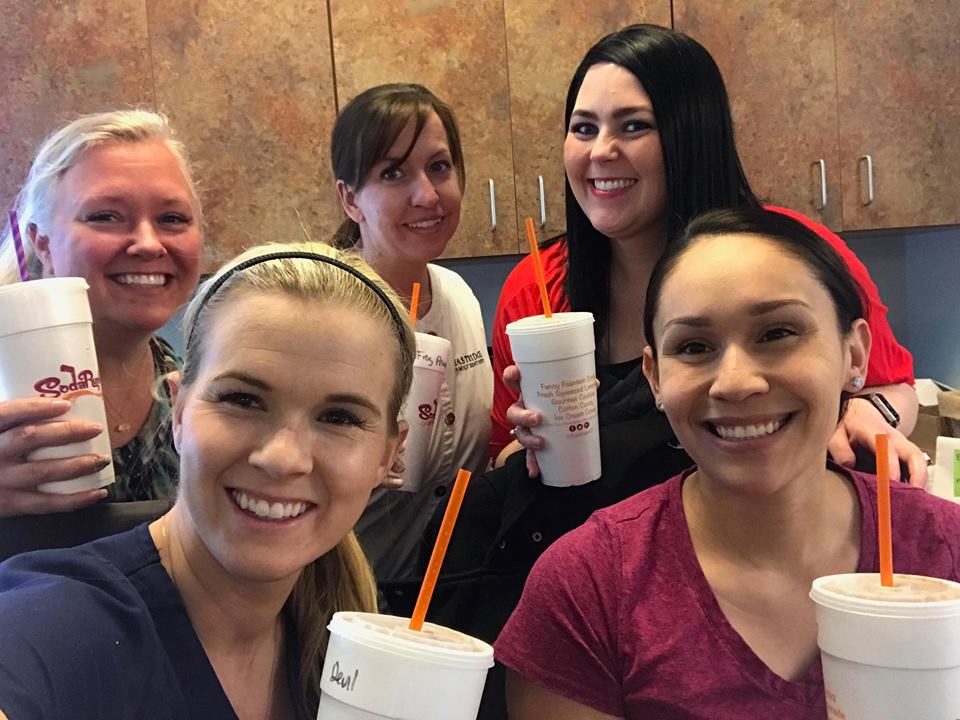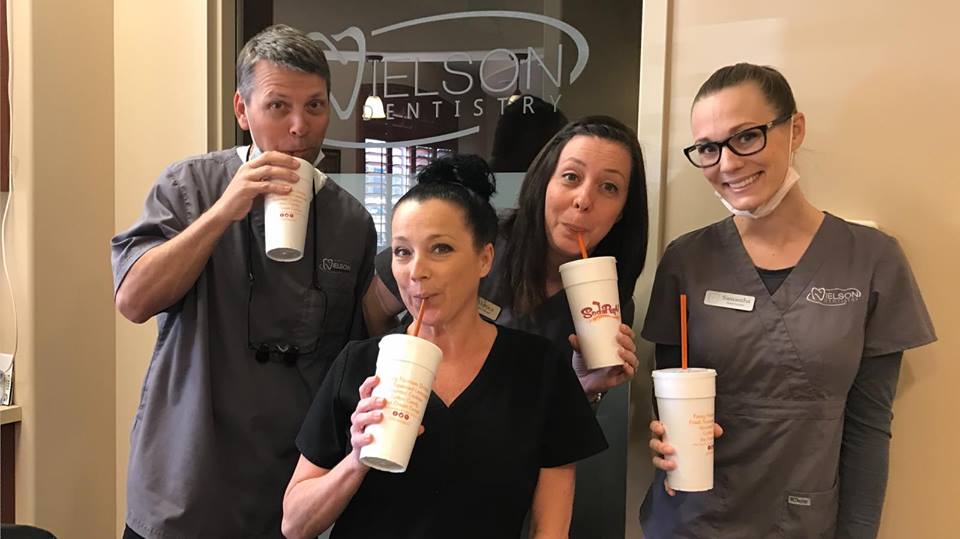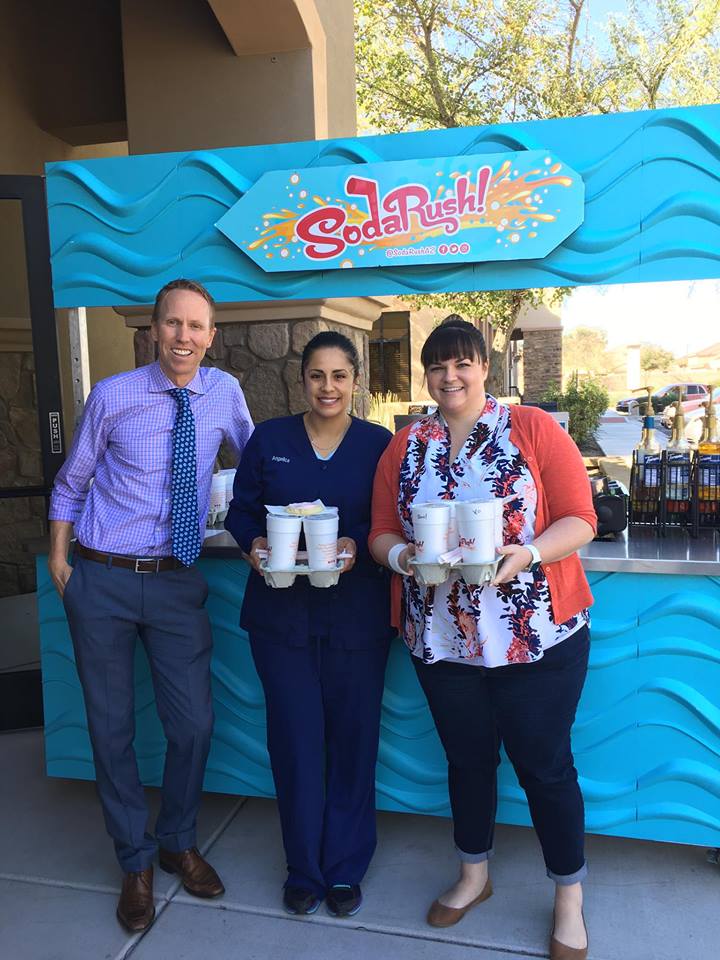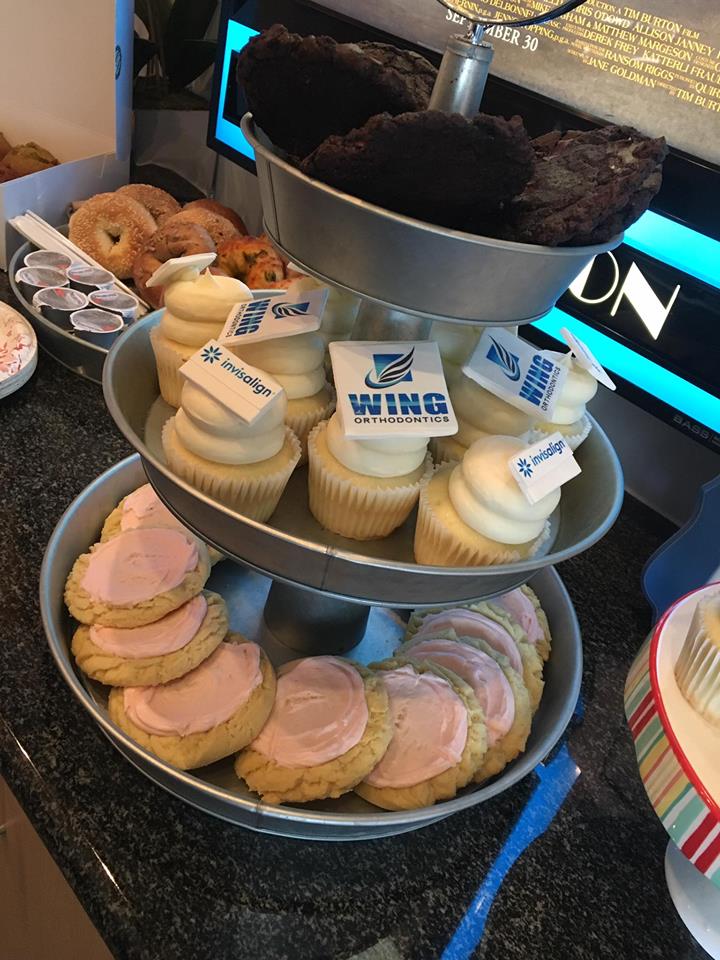 ---
JANUARY: NEW YEAR! NEW SMILES!
We love to see how happy our patients are when they get their braces off or on! Here's a peek at our new patients and graduates!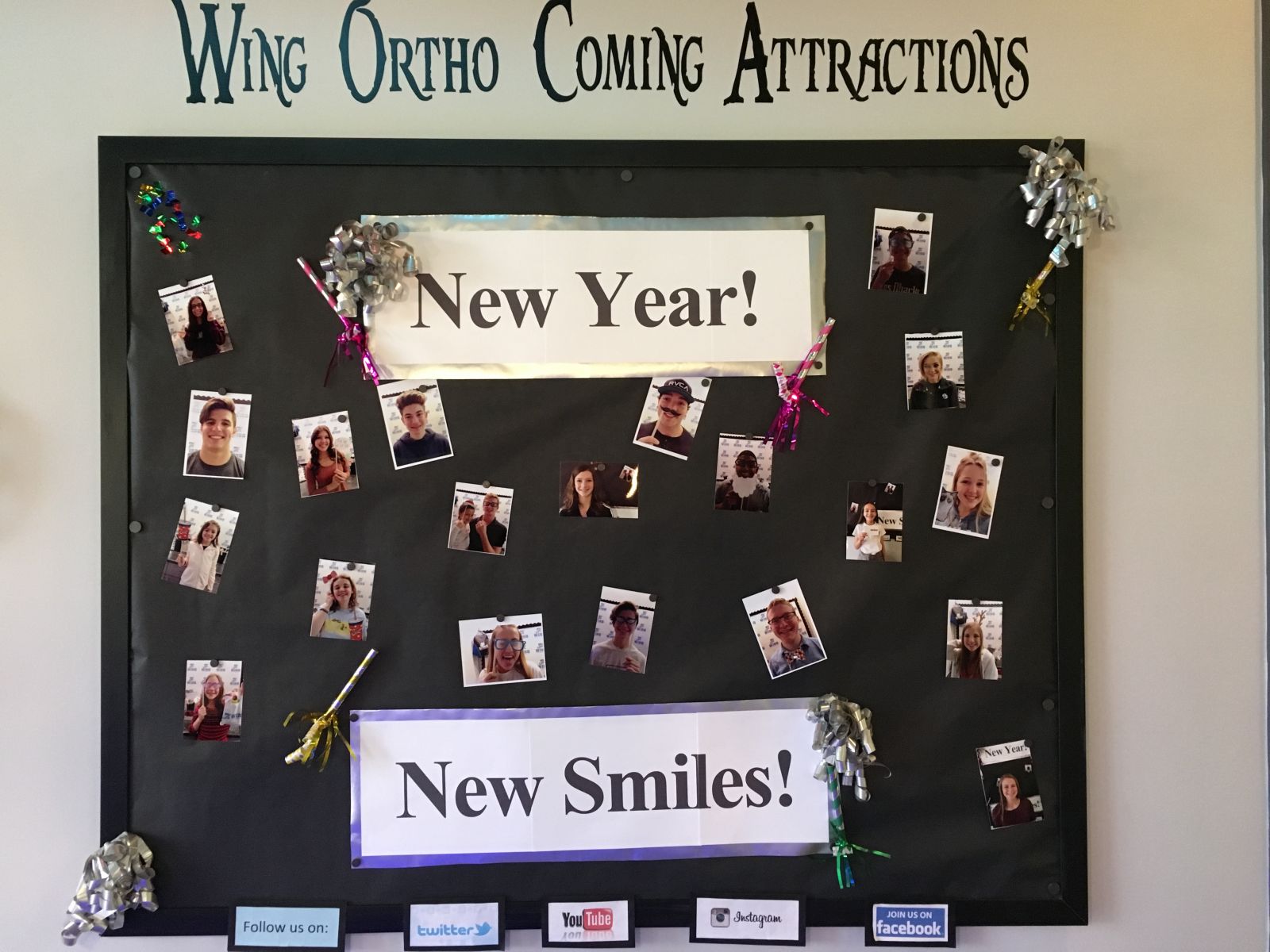 ---
December:
#wingelfie contest
This contest was so much fun! Patients took a "sElfie" and posted them on social media and tagged Wing Orthodontics. We drew a name from all the posts and the winner received a $100 Amazon Gift Card!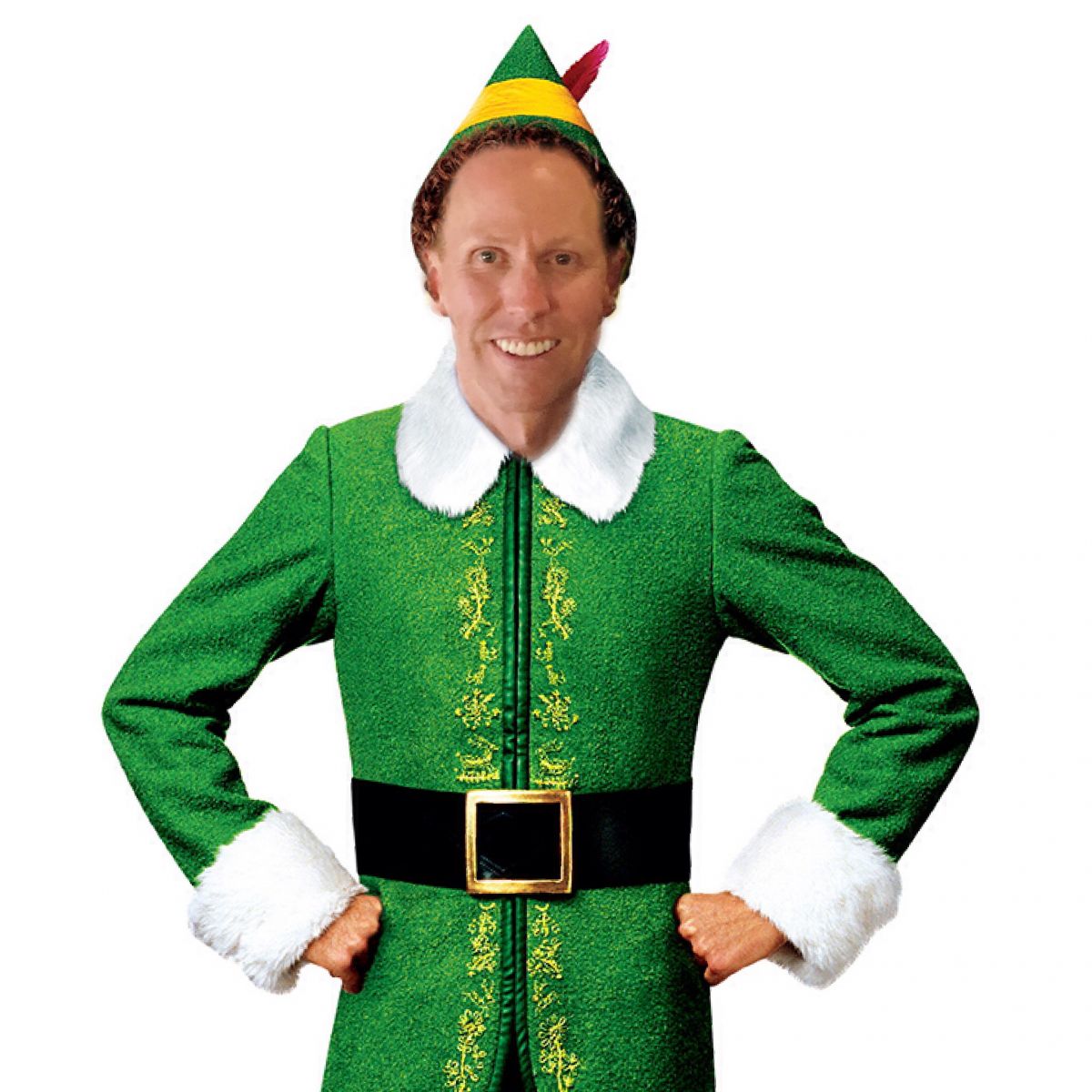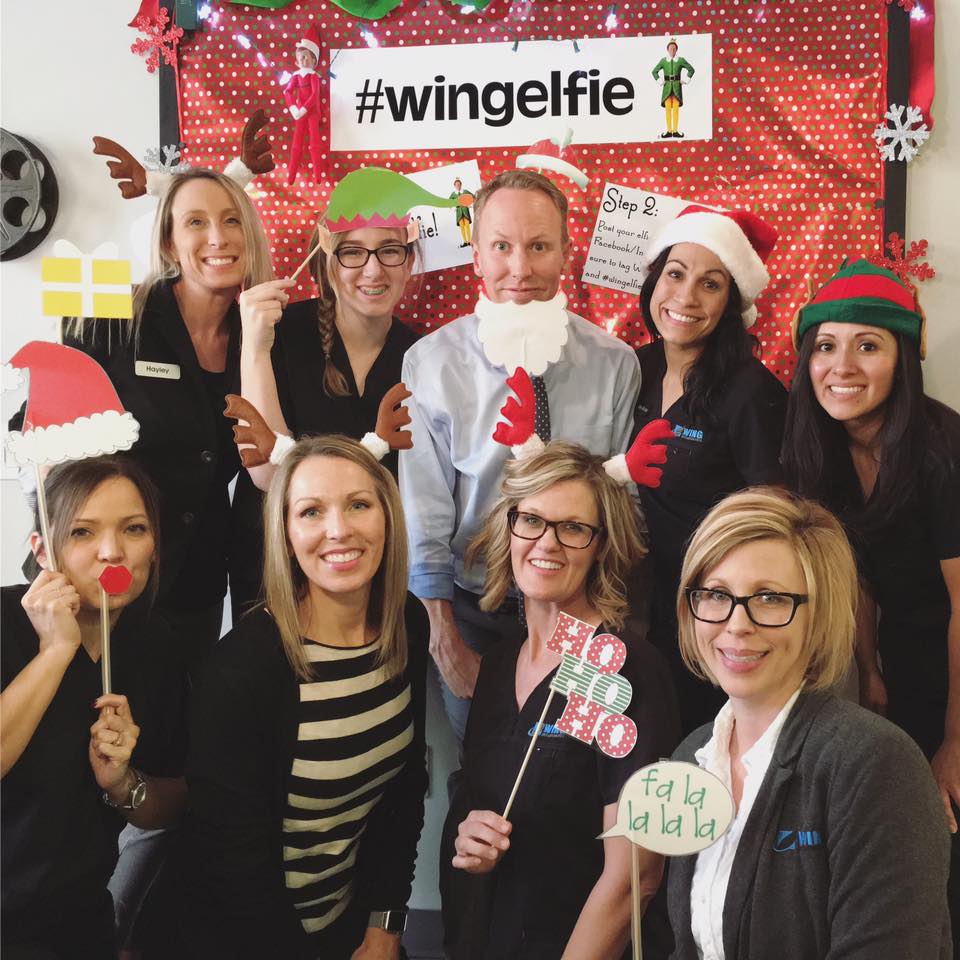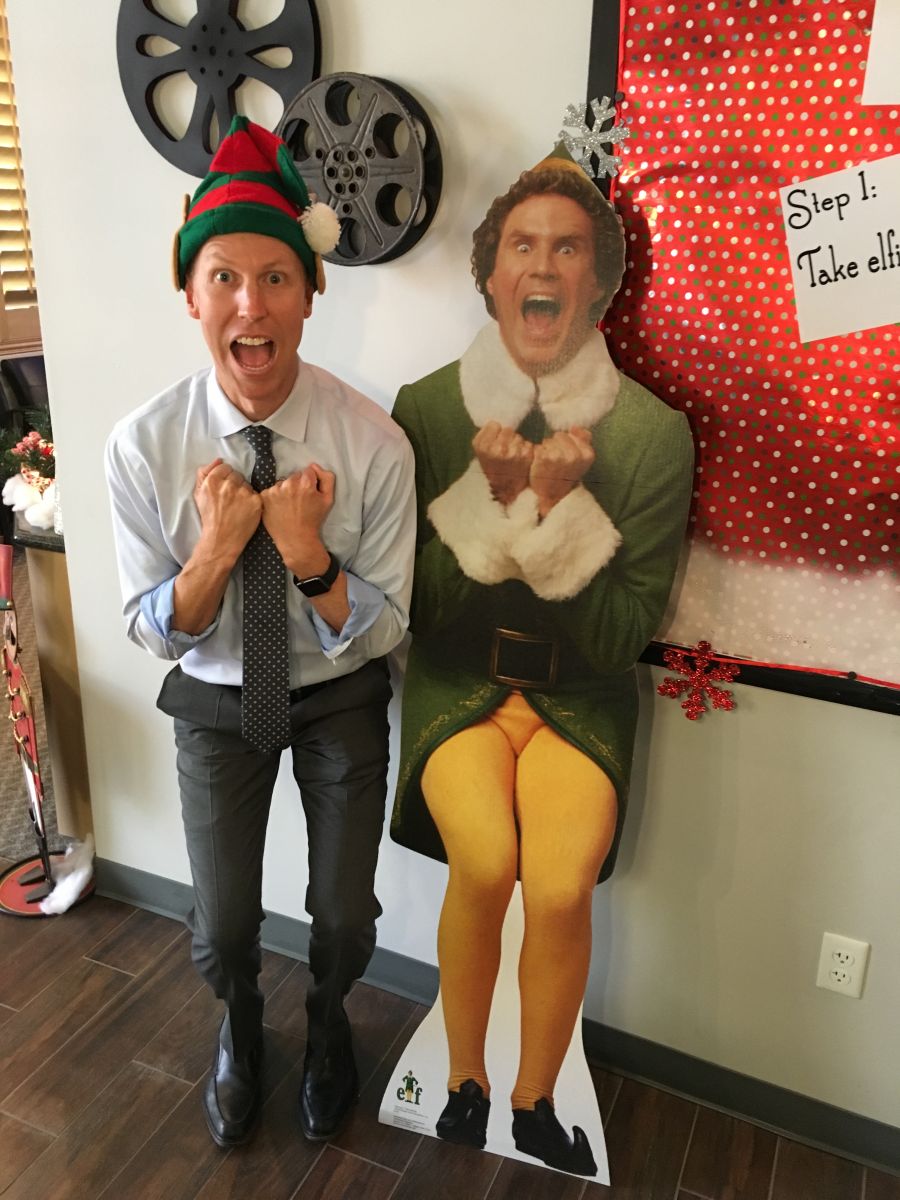 ---
UGLY CHRISTMAS SWEATERS!
We love this Wing Ortho tradition! Here's a recap of our office ugly Christmas sweaters! We have all of our Facebook and Instagram followers vote for their favorite. Can you guess which one won?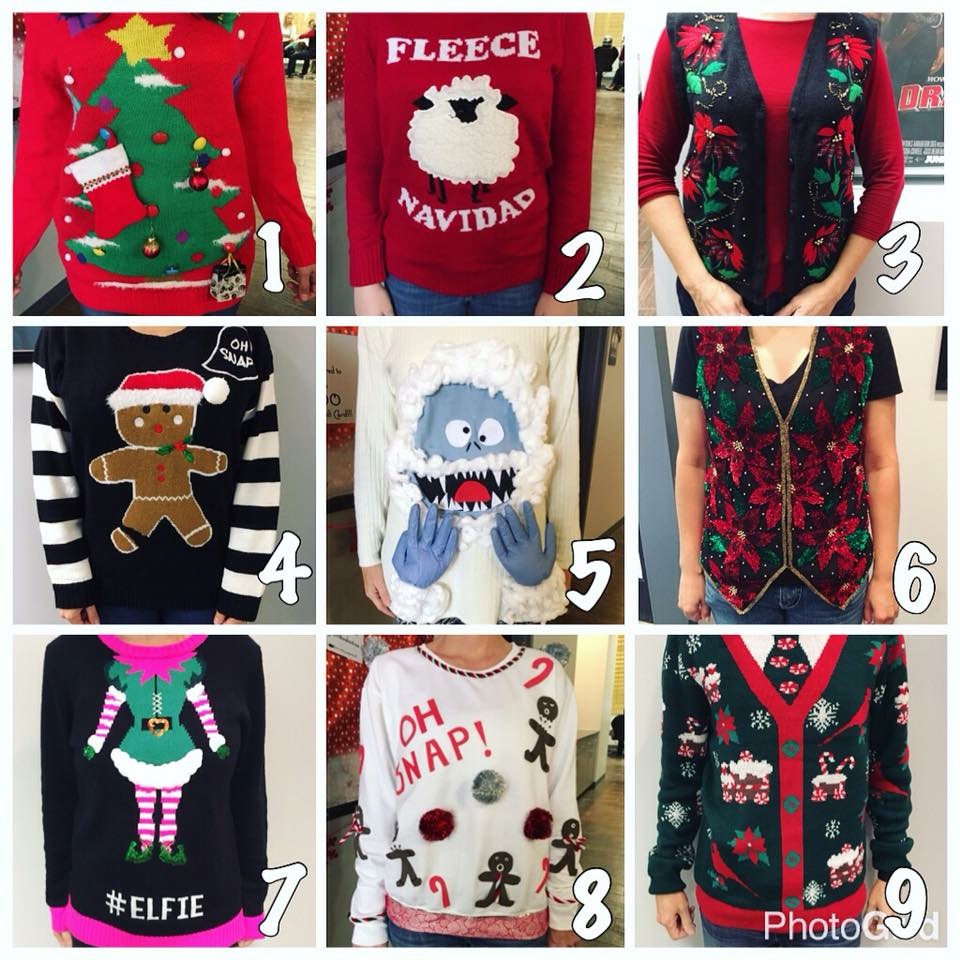 ---
Wing Orthodontics Mannequin Challenge!
---
Halloween 2016 !!!
Our favorite holiday! Every year we hold our annual Pumpkin Decorating Contest! There is some major competition going on here. See for yourself....